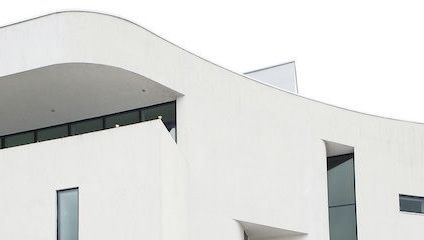 Eastbourne is a seaside resort, most famous for its chalky cliff Beachy Head and coastal trails, founded in the 11th century. In recent years however, it is becoming increasingly known for the innovative work going on its in contemporary art space, the Towner Art Gallery.
The Towner collection was started by a donation by Alderman John Chisholm Towner. Towner, who lived in Eastbourne, donated 22 paintings in order to start 'an art gallery for the people.' Among his donations were a selection of Victorian landscapes and portraits by artists such as Thomas Syndey Cooper and William Strutt. These paintings, along with some money he left, established what would become a wide-ranging collection of 4,500 pieces. The collection focuses mostly on British work, and has a significant amount of work by painter and wood engraver Eric Ravilious, who lived in Eastbourne for much of his life, and now has a permanent room at the gallery.
Andy Holden and Peter Holden: Natural Seelction exhibition
When the museum was first opened in 1923, it was housed in a Georgian manor house. As the years have gone on, the museum looked to expand to a new space that could give increased access to the public and properly house its collection. In 2009 the new Towner gallery was opened, designed by Rick Mather architects.
Over the years, the gallery has had several remarkable exhibitions, exhibiting pieces from their own collections, and also highlighting work by contemporary artists. In 2014 for example the gallery hosted the work of Japanese performance and installation artist Chiharu Shiota. Shiota has created work for galleries in Japan and across Europe; in this instance, her work used the entire gallery to create doorways to otherworldly labyrinths. In 2016 the gallery highlighted the work of London artist David Bomberg. Though Bomberg's work is now highly regarded, in the course of his lifetime he failed to receive much international success. In this exhibition the gallery showcased some of his work from their collection, as well as loans from the Tate and the Ben Uri gallery. Much of his work comes from his desire to respond to scenes of atrocities: in his abstract and often geometric work, Bomberg seeks to find a means of understanding his contemporary moment through repetition.
David Bomberg Valley of La Hermida: Picos de Europa Asturias Spain
Many of their exhibitions explore place and space, seemingly inspired by the unique history of not only British landscape art in general, but also the idiosyncrasies of the South East and Eastbourne's own geography. In 2017, they also co-hosted an exhibition entitled Sussex Modernism, drawing attention to that history, at Two Temple Place in London. Curated by Dr Hope Wolf, an academic from Sussex, this collaborative exhibition explored the curious draw that the South East has had for many modernist artists and writers. They also hosted an enormous exhibition, 'A Green and Pleasant Land' that brought together work from John Davies, Ben Rivers, John Stezaker, and their representations of the British landscape.
As well as hosting many exhibitions, which are normally always free, the gallery hosts a range of events for children and adults. They run regular tours of the exhibitions, lead by someone from the gallery team, as well as sketch groups for anyone who loves to draw. The gallery also hosts regular film screenings, and collaborates with a range of film organisations and festivals.
The Towner Art Gallery is in Eastbourne. Entrance is free.