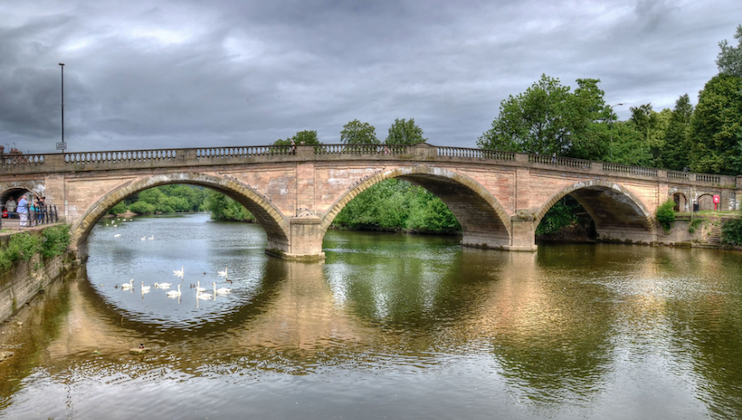 There's a lot more to the county than the famous sauce…
Tucked away in the West Midlands countryside, Worcestershire is small but proud county. While most people may have only heard of it from their favourite tangy sauce, Worcestershire is also renowned for its historic porcelain production, the city of Worcester's magnificent cathedral, and its charming pastoral landscapes, many of which inspired famed writers such as J.R.R Tolkien, C.S. Lewis and the poet A.E. Houseman. Check out our literary lover's guide to the county to find out more about how you can trace Worcestershire's literary heritage.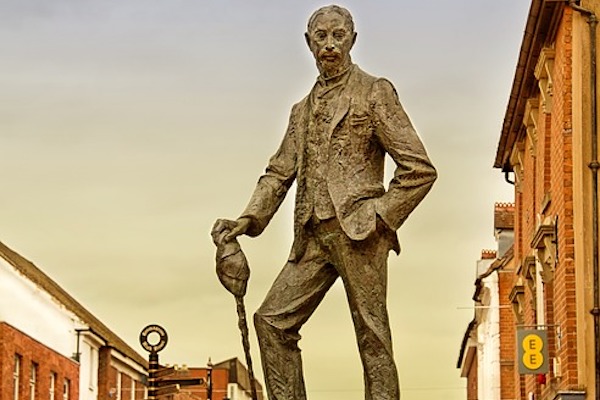 Image credit: pixelsteve via Pixabay
---
Blue plaques in Bromsgrove…
The poet and classical scholar A.E. Houseman was best known for his cycle of poems A Shropshire Lad which evoke the dooms and disappointments of life spent in the English countryside. But despite the misleading title, Houseman was not himself a Shropshire lad by birth, and in fact was born in the small town of Bromsgrove in the neighbouring county of Worcestershire. In order to pay homage to the literary legend, there have been four blue plaques placed around Bromsgrove: on the side of Cooke's House on the campus of Bromsgrove School, Housman Hall (the poet's birthplace which is now also part of Bromsgrove School), on a wall outside the town's Clock House, and at the bottom of a path up to St John's Church, known locally as Adams Steps. There's even a full body statue of the poet on Bromsgrove High Street! Head over to gaze into the eyes of Bromsgrove's pride and joy, and also have a read of some lines from his poetry which have been engraved onto the granite plinth on which he stands.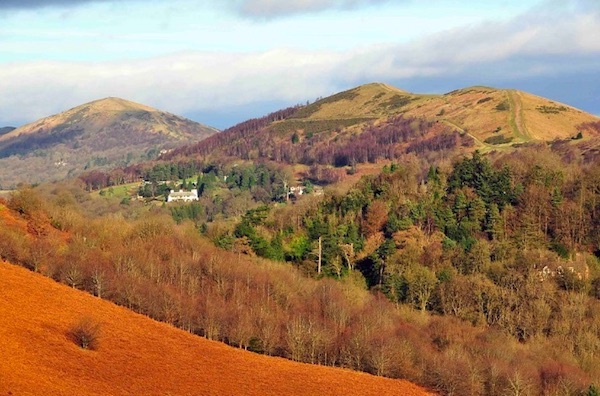 Image credit: glosams via Flickr
---
One county to rule them all…
Many English counties finish with the suffix "shire", but there's only one (or maybe two but let's not get into that) that can be credited with inspiring the home of the Hobbit's in J.R.R Tolkien's famous Lord of the Rings trilogy. And you guessed it, it's Worcestershire. While born in South Africa, Tolkien spent much of his childhood in the West Midlands countryside, walking the Clentand Malvern Hills which would all come to inspire locations in his novels. In fact, his Aunt Jane's farm in the Worcestershire village of Dormston was the basis for Bag End, the home of the hobbit Bilbo Baggins. But Tolkien didn't just exploit his rural surroundings as inspiration, he has in fact been quoted as professing his love for the pastoral county, stating that "any corner of that county (however fair or squalid) is in an indefinable way 'home' to me, as no other part of the world is." As a fellow Worcestershire native, this writer couldn't agree more.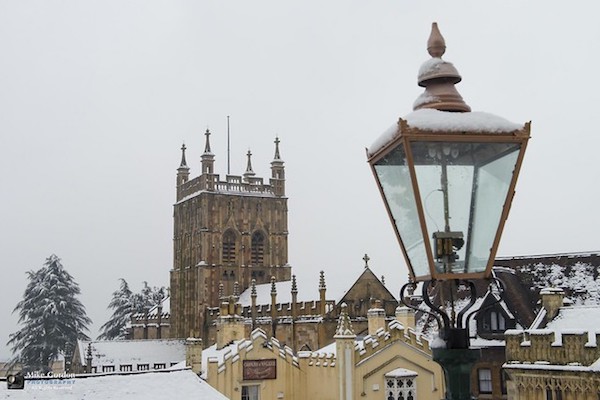 Image credit: Mike Gordon via Flickr
---
The gateway to Narnia…
Tolkien was good friends with fellow author C.S. Lewis, who also has a connection to the county of Worcestershire, having studied at Malvern College for a year before the war, after which he went to study at the University of Oxford. According to local legend, Lewis based the iconic lamp-post in The Lion, the Witch and the Wardrobe on one of the town's 109 nostalgic outdoor gas lamps. The story goes that he was resting in a pub after walking the Malvern Hills with Tolkien and other Oxford friend George Sayer (who at that time was teaching at Malvern College) when it started to snow. Seeing the golden embers of a gas lamp in the distance, the opening scene of his seminal series came to him. Thank god they did. Many of our childhoods would be very different otherwise.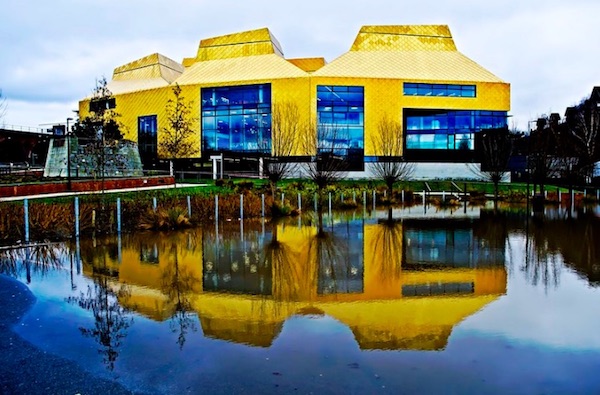 Image credit: WorcesterKevin via Flickr
---
A library for busy bees…
When it comes to a literary guide to a location, let's face it, you've got to include a library. And the city of Worcester's newest library is a pretty interesting, and controversial site to visit. Opened in 2012 (by Her Majesty the Queen herself!), the large golden building based of the shape of a bee hive was designed in a post-modernist style that juxtaposes the city's largely antiquated architecture. But while some residents opposed the addition of a geometric, metallic, apian spaceship to the city's sky line, it is undeniable that The Hiveis a state-of-the-art resource for research and literary related events. Head over to check out the endless sections of books (special collections include one-thousand books concerned with the period of history in which Britain was under Stuart rule, and an extensive collection dedicated to local history), see some of their temporary art exhibits, join a reading group or participate in one of their one off events.