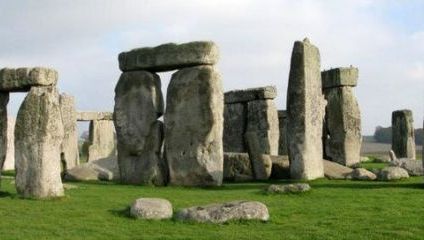 The medieval cathedral city of Salisbury is a beautiful spot for a weekend away. If you can, it is well worth timing your visit to coincide with the Salisbury International Arts Festival which takes place every May and June and sees hundreds of arts and performance events taking place around the city. But all year round there are fascinating historic sites to discover, great food and drink to enjoy, and swathes of gorgeous countryside to explore.
---
Saturday Morning
Begin your Salisbury adventure with a visit to the city's most famous attraction: the imposing gothic cathedral. Nearly 800 years old, Salisbury Cathedral has many claims to fame. It is the proud owner of the tallest spire in England and home to the world's oldest working mechanical clock, not to mention the fact that it houses the best preserved copy of the 1215 Magna Carta. Spend a couple of hours simply wandering around the cathedral and admiring the peaceful cloisters, vibrant stained glass windows and magnificent architecture. Then head to the 13th century Chapter House where you'll find the Magna Carta itself, with guides on hand to tell you more about this historic document, an iconic symbol of justice and progress.
Image Credit: kaskitêwatim, Salisbury Cathedral
---
Saturday Lunch Time
When you've had your fill of history at the cathedral, take a turn around the picturesque Cathedral Close where there are two particularly nice spots to stop for lunch, The Bell Tower Tea Room and Bernieres Tea Room. Both offer reasonably priced light lunches or a traditional English afternoon tea, accompanied by views of the cathedral and its lawns.
---
Saturday Afternoon
Every Saturday and Tuesday, the Charter Market comes to Salisbury Market Place, filling the area with stalls selling food, drink, clothes, flowers, homeware, and more - perfect for a relaxed hour of browsing and buying. Once you've had your fill of shopping there's more sightseeing to be done at Old Sarum to the north of the city. There was a settlement at Old Sarum long before the current cathedral and town of Salisbury (originally called New Sarum) existed. At this historical site, now run by English Heritage, you can see the remains of an Iron Age hillfort, a medieval castle built by William the Conqueror and Salisbury's original cathedral. There are also gorgeous views over the green Wiltshire countryside.
Image Credit: Michael Day, Old Sarum, Salisbury
---
Saturday Evening
You'll be spoilt for choice when it comes to choosing a restaurant for your evening meal. Overlooking the Market Place, Charter 1227 Restaurant serves sophisticated dishes, perfect for a special treat after a busy day of sightseeing. Alternatively, the restaurant at the Chapter House has a stellar reputation and serves top-class food at slightly more affordable prices. If you fancy a drink after dinner, head to Cosy Club, a relaxed and welcoming bar in a Grade II listed building where you'll find an exciting selection of cocktails.
Image Credit: Cosy Club
---
Sunday Morning
If you're lucky enough to get good weather, take advantage of the beautiful countryside surrounding Salisbury and go for a Sunday morning walk. For a short, rural ramble, explore the nature reserve in the nearby village of Coombe Bissett or head to the New Forest - just half an hour's drive from Salisbury - for woodland walks, picturesque villages and (of course!) ponies. Another option is Larmer Tree Gardens in nearby Cranborne Chase; once a Victorian pleasure garden, the current gardens are full of stunning plants, pretty lawns and majestic peacocks. Want to stretch your legs a bit further? If you're feeling fit and healthy, you can walk from Salisbury to Stonehenge, although you'll need to dedicate a large amount of the day to the endeavour! While long, this is a fairly easy-going walk across the flat open countryside, taking you all the way to Stonehenge. Be warned, the walk is around 15 miles (so you'll need a good map!) and once you've admired the atmospheric and ancient stones there are still a couple more miles to walk to take you to Amesbury, where you can catch a bus back to Salisbury.
Image Credit: Red Death, Stone Henge
---
Sunday Lunch Time
After all that walking you deserve a hearty Sunday lunch! And Salisbury has plenty of options to indulge you… Stay traditional with a Sunday roast accompanied by all the trimmings at one of the local pubs. Top-notch options include The New Inn, The Wig and Quill or The Haunch of Venison (which claims to be 'probably the oldest pub in Salisbury'). If you prefer something lighter, Greengages Café will keep you happy with a coffee, a sandwich or a cake, with lots of gluten-free, vegetarian and vegan options to choose from.
Image Credit: Sarah Stierch, The Haunch of Venison
---
Sunday Afternoon
Feeling refreshed after lunch? The Salisbury Museum will complete your education of this historical city, with extensive displays on archaeology and a gallery dedicated to the History of Salisbury. Alternatively, the Wardrobe Museum is a small but impressive museum dedicated to local military history and packed with uniforms, weapons, artifacts and images. And if you've got time before you need to leave, you can finish your trip to Salisbury with a wander through the pretty Harnham Water Meadows; a picturesque and peaceful spot that encapsulates the city's relaxed and rural atmosphere.
Image Credit: Michael Day, Harnham Water Meadows