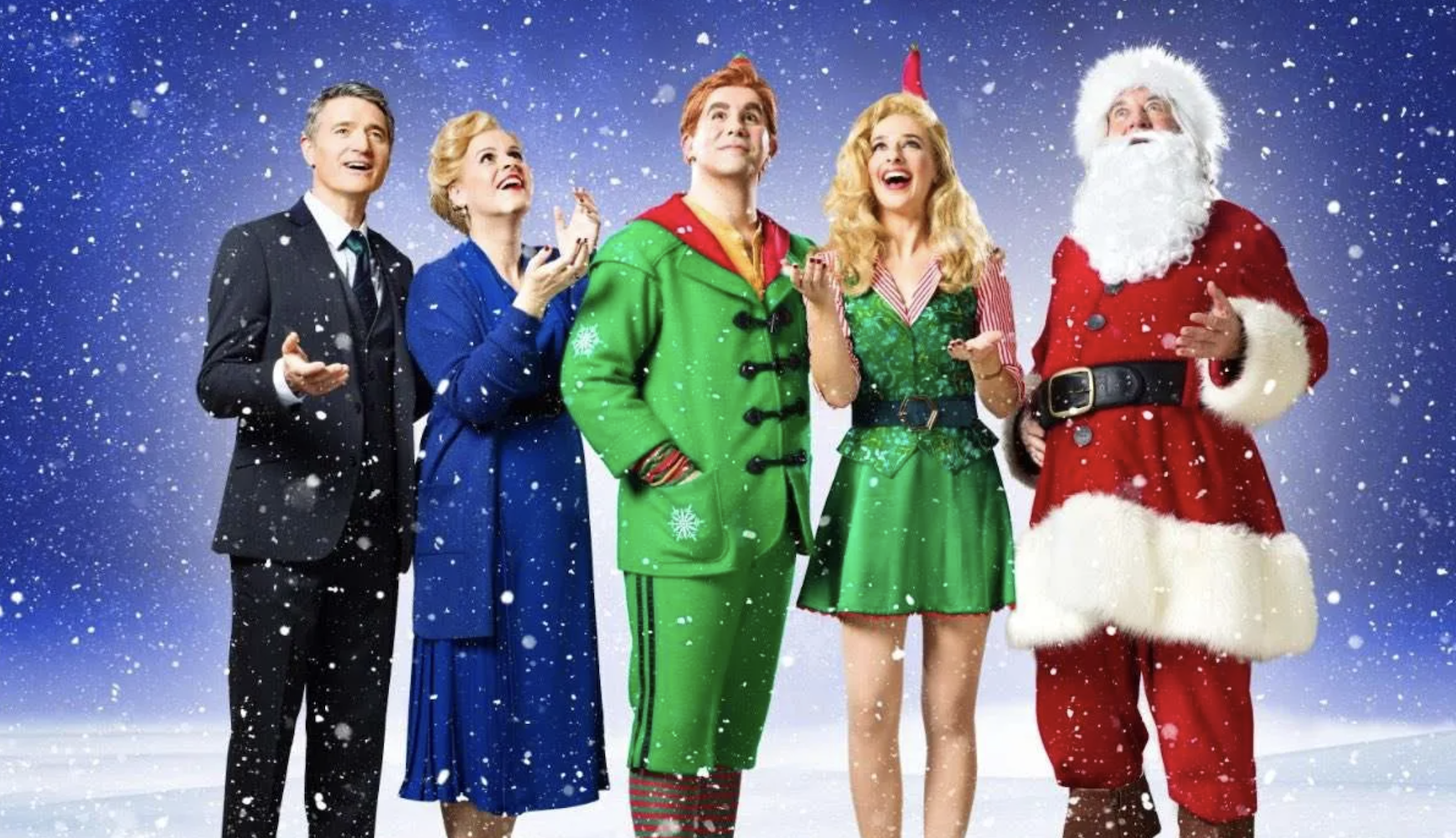 The UK's vibrant musical scene has long been a destination for creativity, innovation, and unforgettable performances. Whether you're an ardent musical enthusiast or a newcomer to the scene, we've combed the stage offerings to give you the best upcoming musicals to book right now...
---
1) Elf The Musical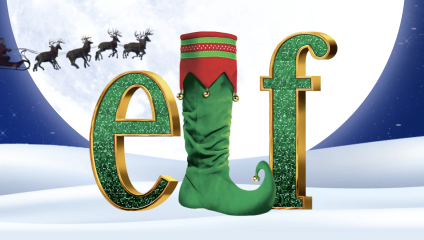 15th November 2023 – 6th January 2024 | Dominion Theatre
It's that time of year again... Elf The Musical is here to get us singing and swaying into the Christmas spirit. A truly magical production, the cast has taken over Dominion Theatre with the Buddy-led antics that Will Ferrell so wonderfully perfected.
---
2) Hamilton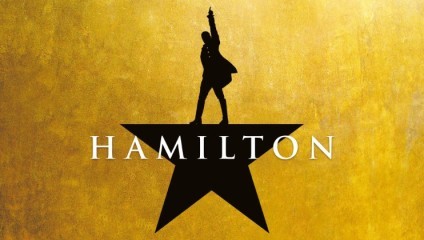 Sat 11 Nov 2023 - Sat 22 Jun 2024 | Palace Theatre Manchester & Bristol Hippodrome.
With upcoming performances in both Manchester and Bristol, the award-winning Hamilton is back for a 2023-23 tour! Brought to the stage by Lin-Manuel Miranda, this story of America's Founding Father, Alexander Hamilton and his place in the American Revolution, Hamilton is not one to miss!
---
3) STANDING AT THE SKY'S EDGE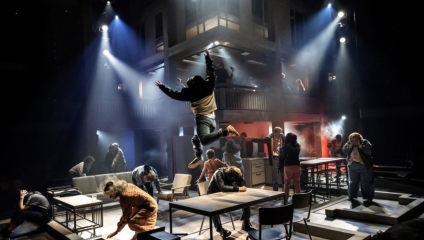 From 8 February 2024 | | London | Gillian Lynne Theatre
Running from 8th February at Drury Lane's Gillian Lynne Theatre, STANDING AT THE SKY'S EDGE is a musical that had great success at both National Theatre and Sheffield Theatres.​ Exploring themes of hope and community in the setting of a landmark housing estate, this a beautifully put-together performance.
---
4) The Book of Mormon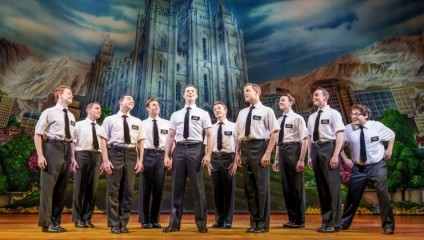 Now Playing in London | The Prince of Wales Theatre | Global Tour
Now a household name, the confrontational musical comedy The Book of Mormon is hilarious and a great entryway into musicals for those new to the format. Created by the makers of South Park Trey Parker, Matt Stone Robert Lopez, the plot follows two earnest missionaries of the Church of Jesus Christ of Latter-day Saints as they spread their religious message across Uganda. How will their efforts go down in the face of a mighty warlord, you might ask?
---
5) Pretty Woman The Musical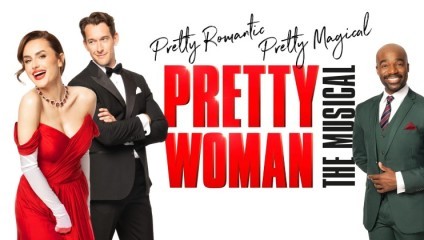 Playing Now | Coming to 14 UK Venues
Set in LA in the late '80s Pretty Woman The Musical is a true romantics dream. Described as a 'dazzlingly theatrical take on a love story for the ages' prepare to have your mood lifted as Richard Gere and Julia Roberts's much-loved protagonists get a new lease of life on stage.
---
6) Charlie and the Chocolate Factory The Musical
Bristol, Liverpool and Glasgow | Wed 8 Nov 2023 - Sun 4 Feb 2024
Roald Dahl's magical chocolate-based epic Charlie and the Chocolate Factory The Musical is now performing in the UK. A tale of all generations, this musical incorporates classic 1970 music with newly produced tunes from the team behind Hairspray. Will there be a chocolate river?
---
7) Guys & Dolls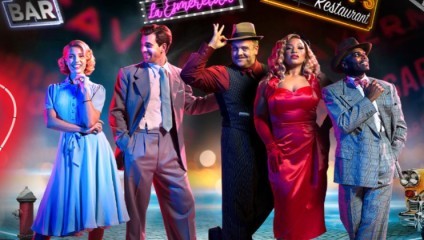 3 Mar - 31 Aug 2024 | London | Bridge Theatre
Have you seen Guys & Dolls? Bridge Theatre will transport you to the sociable bars of Havana and the grime of Manhattan in a love story that hits differently. What do the critics say? "A theatrical extravaganza that explodes every which way" The Telegraph.
---
8) The Devil Wears Prada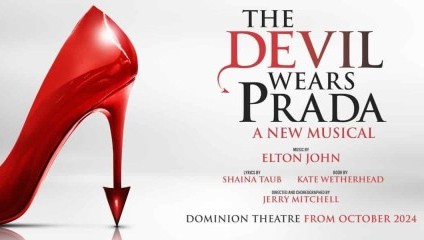 From October 2024 | London | Dominion Theatre
Originating from the 2003 book title of the same name The Devil Wears Prada has come a long way thanks to the efforts of Meryl Streep (as Miranda Priestly) and Anne Hathaway (as Andrea Sachs). Debuting in October 2023, Dominion Theatre will perform with Elton John's score and a no doubt knockout cast that is yet to be confirmed... Keep your eyes peeled!
---
9) Everybody's Talking About Jamie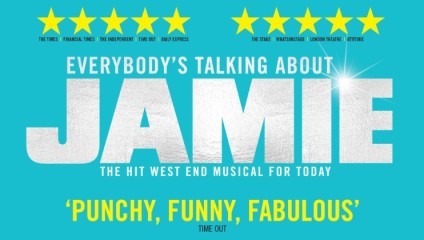 Mon 25 Mar - Sat 15 Jun 2024 | Coming to 8 UK Venues
Much to the happiness of the UK musical scene, Everybody's Talking About Jamie is returning to the UK in September. Winner of the Best New Musical award, the story depicts the life of Jamie New, a 16-year-old living in a council estate in Sheffield. Jamie is terrified. What happens next?
---
10) Hadestown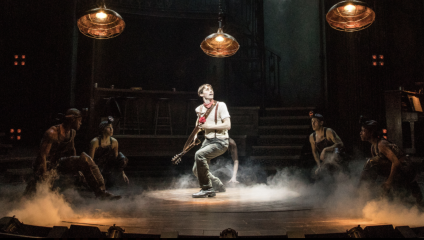 February 2024 | London | Lyric Theatre
Acclaimed Broadway hit Hadestown is destined to be a sell-out. Premiering in February 2024 on the West End this musical by singer-songwriter Anaïs Mitchell is 'an epic celebration of music, togetherness and hope' (Forbes) and that, we can sign up for! This is a modern mythic reinvention of a love story that you don't want to miss...
---
11) MJ The Musical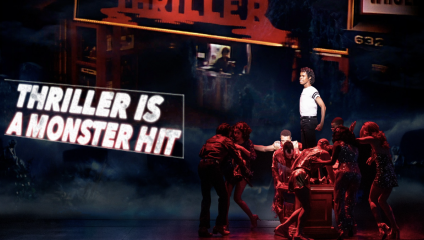 From 6th March 2024 | London | Prince Edward Theatre
No introduction is needed. MJ and his entourage are coming to London... Created by Pulitzer Prize winner Lynn Nottage and with a storyline built around MJ's 1992 Dangerous World Tour, we will be moonwalking our way to the premiere!
---