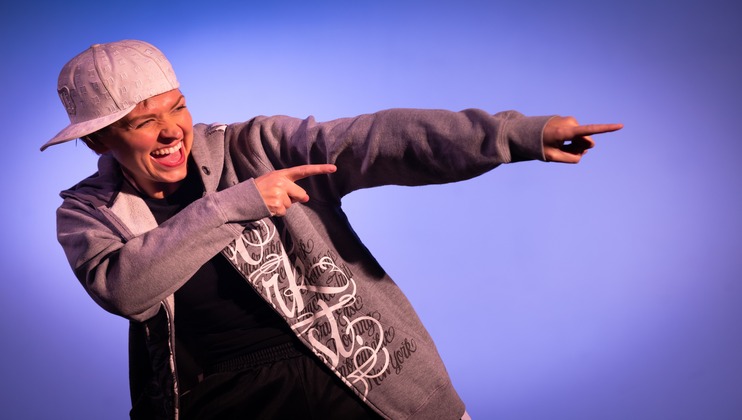 Sensational Boy Band Christmas Musical transfers to Seven Dials Playhouse this Christmas. This parody musical is inspired by *NSYNC and features 12 original songs, jam-packed with 90s nostalgia for a heartfelt and hilarious boy band bonanza!
This laugh-out-loud original musical is A Christmas Carol meets It's A Wonderful Life meets *NSYNC. It's Christmas Eve 2009, seven years into the world-famous boy band's indefinite hiatus, and *NSYNC's founder Chris Kirkpatrick has until midnight to make a wish that could change his life forever.
Created by Valen Shore, a songwriter and artist whose work has been featured on Riverdale, Lucifer, and Pretty Little Liars, and award-winning writer, actor and filmmaker Alison Zatta, this punchy piece is produced by Pacey's Creek and Kobalt, including direction by Riley Rose Critchlow, music direction by Taylor J Williams (Hamilton; Moulin Rouge!) and sound design by Josh Millican (SIX The Musical; The Band's Visit).
Chriskirkpatrickmas isn't simply just energetic escapism, full of catchy tunes about the rise and fall of one of the most successful boy bands of all time, but also about looking back on your decisions, and wondering if you made the right choices. This is a musical for everyone who has questioned if they held onto the wrong dream, and who they would be if they let go of that thing that shapes their identity.
Members of the sensational Christkirkpatrickmas cast will also host a series of boyband-themed immersive parties, which will take place following selected performances throughout December. Promising a mix of classic boyband and festive hits, audiences will have a chance to enjoy Y2K-themed cocktails and roll back the years to fully immerse themselves in noughties pop nostalgia in the heart of London!
Listings:
Cast
Lance / Brody / Others Riley Rose Critchlow
Joey / Joseph / Others Elizabeth Ho
J.C. / Barista Mary / Others Mia-Carina Mollicone
Chris Valen Shore
Justin / Others Nicole Wyland
Marky Mark Alison Zatta
‍Creative
Writers/Producers Valen Shore and Alison Zatta, Director Riley Rose Critchlow, Music Director Taylor J Williams, Sound Designer Joshua Millican and Choreographer Lili Fuller.
Performance Dates: Friday 1st – Saturday 30th December 2023, 7:30pm Matinee shows, Thursday and Saturday, 3:30pm Post-show party, 7th, 8th, 9th, 14th, 15th, 16th, 21st, 22nd and 23rd December.
Tickets available from: Seven Dials Playhouse presenting world-class theatre