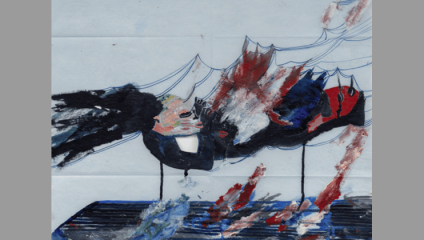 Engine Room 2021 will celebrate all of the new and exciting original work in the Southwest by aiming to kick-start a period of fresh ideas from emerging and established artists. This year's programme will consist of five artists who will join Wiltshire Creative this summer to develop their projects through bespoke R&D periods, working across a wide range of practices such as visual arts, dance, theatre, and multidisciplinary work. This year's Engine Room artists are Brendan Murray & Kim Tatum, Florence Espeut-Nickless, Kinnari Saraiya, Ling Tan, and Linzy Na Nakorn.
Associate Director, Dave Orme said: "Engine Room is part of Wiltshire Creative's commitment to supporting and nurturing the extraordinary talent in the Southwest. We have worked with a panel including freelance artists to assemble a dynamic and exciting programme of creatives from across different platforms whose work is timely, urgent and innovative. We are excited to begin working relationships with these brilliant artists and to bring their work to our audiences."
Wiltshire Creative in collaboration with Bath Spa University also announces Engine Room Film Festival, (7-8 July) featuring two nights of work from both student and professional filmmakers. Engine Room Film Festival will showcase emerging and established filmmakers from the Southwest, celebrating local talent on the main stage of Salisbury Playhouse.
Tickets are priced from only £12 and are available on the Wiltshire Creative website.