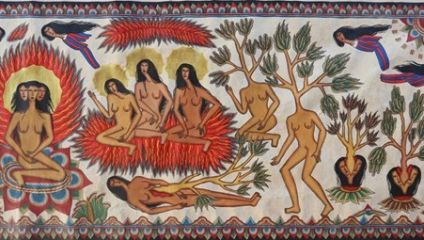 Gary Numan has confirmed details of his first European tour in support of new album 'Intruder', which commences in April 2022. Opening with eighteen-dates in the UK and Ireland, the tour includes Gary Numan's first show at The SSE Arena, Wembley since he played three sold-out farewell concerts at the venue back in 1981. His return to the venue also represents the joint largest headline show that he has ever played in the UK - a phenomenal and unusual achievement for an artist whose career spans over 40 years.

Gary Numan commented, "To say I've missed touring would be a colossal understatement. It's the life I chose when I was a teenager so not being able to tour the world has been very difficult. But now things are changing once again and the next UK tour has been announced and I am as excited as I was when all this started for me a lifetime ago. More so in fact. I can't wait to walk out onto a stage again, to hear the roar of the crowd, the ear shattering volume of the music, to be bathed in light and soak up that emotion. It's what I'm here for."

"Clearly well-timed for those seeking catharsis." 4/5, Best New Release - Classic Pop

"Numan continues his brilliant late career flourish with another dystopian epic." - Louder Than War

"This is one of the finest albums of his career and of 2021 so far." - Electro Vox

Tickets on sale here from Friday 28th May 7.30pm.