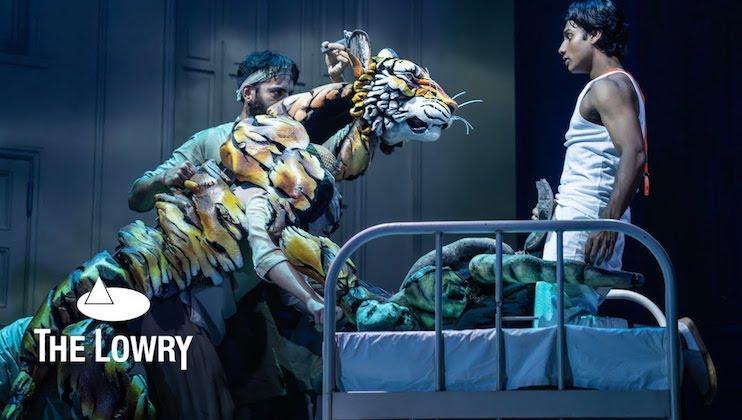 The West End and Broadway smash-hit takes over The Lowry this winter.
Life of Pi at The Lowry
Fresh from its five Olivier Awards after taking over the West End and Broadway, the beloved novel adaptation, which first debuted at The Crucible in 2019, is set to dazzle audiences at The Lowry this winter.
Yan Martel's beloved novel, first published in 2001, sold over thireen million copies worldwide. In 2012, the book was adapted to the big screen by Ang Lee recieving plenty of critical acclaim and eleven Oscar nominations. The latest adaptation to the stage has audiences buzzing as it is embarks on its first ever UK-wide tour, running as The Lowry's christmas production, spending a whole month in Salford Quays.
After a shipwreck, five survivors, a zebra, a hyina, an orangatang, a Bengal tiger, and 16 year-old Pi Patel, depend on each other to stay alive. The odds seem impossible and the tension is high as the group battle a variety of stressful situations during their 227 days at sea. With expert puppetry, world-class acting, and an epic storyline of tragedy, perseverance, and hope, we think Life of Pi should be at the top of your list of shows to book this winter.