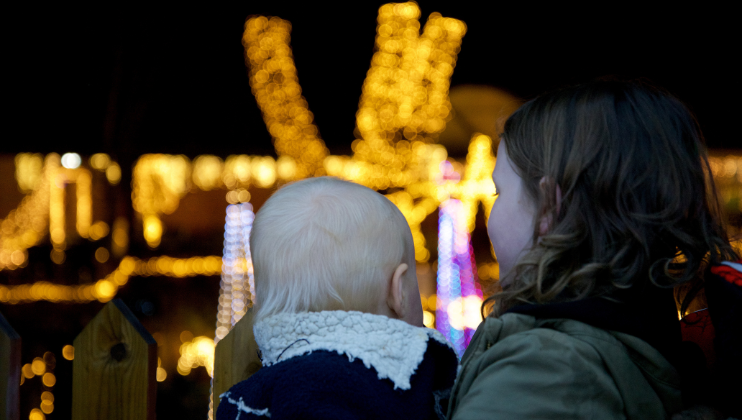 Venture into a mesmerizing realm as Paradise Park transforms its gardens into an enchanting luminary spectacle. The AGLOW light trail promises an evening of wonder, with intricate light installations that twinkle, shimmer, and dance, guiding you through a world of pure imagination.
Embark on an enchanting adventure unlike any other as you step into the mesmerizing world of Paradise Park Gardens after the sun sets.
The AGLOW event returns for a second year and is bigger and better than last year! Prepare to be dazzled by our spectacular Winter light trail, where hundreds of thousands of lights weave a magical tapestry of luminescence, igniting the gardens with an awe-inspiring brilliance that's simply unforgettable.
Experience the magic from a new perspective as you traverse the gardens on our miniature train. Treat yourself to hot drinks and light bites at the light trail cafe. Discover handcrafted ornaments, delectable treats, and unique presents at our Christmas shop. A magical evening for all the family!