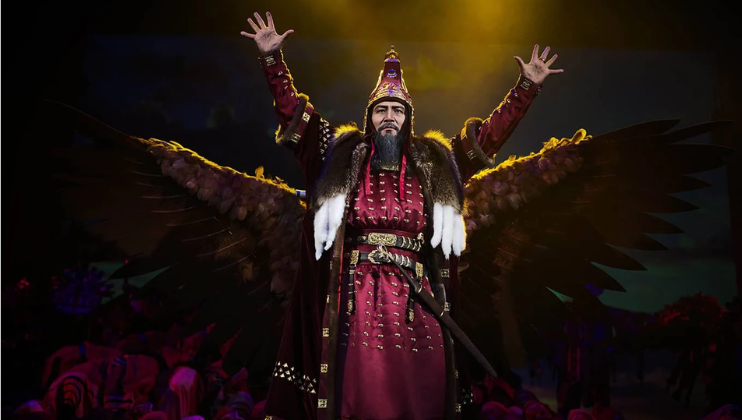 The epic Mongolian production The Mongol Khan plays at the London Coliseum this November for a strictly limited season
Mongolia. 2000 years ago. A brutal succession battle threatens the very heart of the Empire. As the great Khan struggles to maintain his supremacy, a plot unfurls that will forever alter the balance of power.
The Mongol Khan is a lavish, large-scale production, with an ensemble of over 70 performers, that has played to packed houses in Mongolia for over a year.
Based on historical events, the show explores the evolution of Mongolian culture through a gripping story, brought to life with a stunning original score, dance, puppetry, and elaborate sets and costumes inspired by traditional nomadic culture