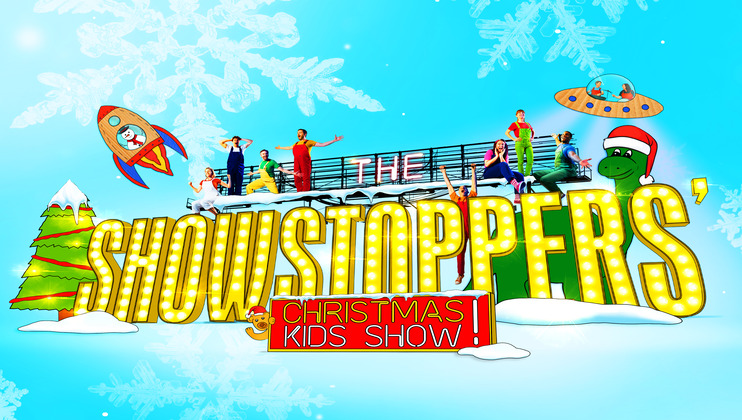 Get your Christmas holiday off to an hilarious start!
Olivier Award-winning musical improvisers The Showstoppers has announced two runs in London with their Christmas Kids shows firstly at Woolwich Works on 9th and 10th Dec followed by their return to The Other Palace theatre from Thursday 21st – Saturday 23rd December.
If your children could create their very own dream musical – where would they start? The Showstoppers' Christmas Kids Show takes kids' ideas and turns them into marvellous, musical adventures from scratch, in front of their very noses.
Together we'll explore magical kingdoms as kids decide where the story is set, what happens next and who the characters are. The Showstoppers Christmas Kids Show promises to bring all your kids' Christmas ideas to life! Shaun the Sheep meets Dora at the North Pole? Done! PAW Patrol help Father Christmas deliver presents? No problem! Peppa Pig and Spiderman build a snowman? Of course!
From their imaginations to the stage – everything is made up on the spot entirely from audience suggestions, but grown-ups take heed: we ONLY take suggestions from kids!
VERY IMPORTANT NOTICE FOR GROWN UPS: Children (and ONLY children!) are in charge here - no cheating please! Kids get to decide who our heroes are and what happens next in every story. All they need to do is shout out their ideas and The Showstoppers will bring them to life - with music and comedy - right there on the spot. They can even join in!
★★★★★ Make sure you see this show. And then go again.' – Broadway Baby
Woolwich Works:
Saturday 9th @ 6pm & Sunday 10th @ 2pm
TICKETS: https://www.woolwich.works
The Other Palace:
Thursday 21st @ 2pm
Friday 22nd @ 11:30am & 2pm
Saturday 23rd @ 11:30am & 2pm
TICKETS: https://theotherpalace.co.uk
The show runs for 1 hour with no interval, recommended for children aged 5+