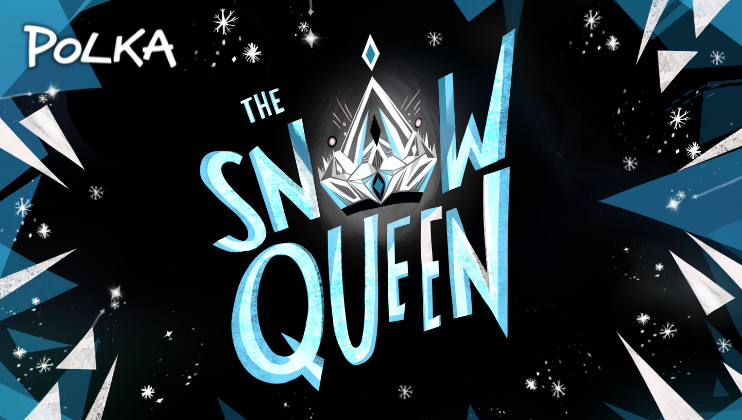 A brand-new fantastical, family adventure
Gerda is on the magical quest of a lifetime. Her best friend Kai has disappeared with the mysterious Snow Queen, and if Gerda doesn't rescue him soon, he'll be trapped in an endless winter forever.
Come on an unforgettable and thrilling adventure where the strength of friendship is tested to its limits, and nothing is quite what it seems in the fantastical, frosty world of The Snow Queen.
Jude Christian's ('Hamlet', 'Dick Whittington', National Theatre, 'Jack and The Beanstalk', Lyric Hammersmith) brand new family adaptation of Hans Christian Andersen's classic tale is brought to life with songs, spectacular storytelling and a flurry of mythical magic.
Enter a wintry wonderland of imagination for the whole family at Polka this Christmas.