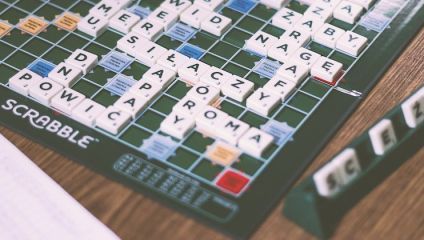 Roll the dice… we've got board games here in Manchester
You may have been avoiding board games since the days of gruellingly long Monopoly tournaments with the extended family (seriously, we still can't talk about Christmas '08), but what if we said you can now play a wide range of retro games with your best friends and a pint in your hand? Manchester is full of cafes and pubs with stacks of games on offer, and you'll be amazed how enjoyable Monopoly can be when it doesn't have the potential to cause a family feud!
Image credit: Nexus Art Café via Facebook
---
Nexus Art Café
2 Dale Street, Manchester, M1 1JW
We absolutely adore Nexus Art Café here at Culture Calling. This non-for-profit artist community is an excellent space to grab a bite to eat or a coffee. With zines, printed t-shirts and original art works available to buy and evening art classes or film clubs to join, it's a little bit of everything we love. Grab yourself a bite to eat and help yourself to one of the many board games stacked on the bookshelf. There's no charge and no limit to how long you can stay (as long as you buy a drink or a snack!), so feel free to while away a rainy Manchester afternoon with a bit of healthy competition.
---
Ziferblatuk
1st Floor, 23 Edge Street, Northern Quarter, Manchester, M4 1HW
This unique Manchester space offers socialising and co-working with a difference. Everything is free here, from the coffee to the 43 different types of tea and the brownies to the DIY cheese toasties. Instead of paying for what you consume, here you pay for the amount of time you spend inside. At just 8p a minute (that's £4.80 an hour – yes we did have to use a calculator to work that out) you're welcome to the speedy WiFi, many handy plug sockets and a huge range of board and card games! Sit down to a game of Articulate, get up for a game of Twister or even tackle the controversial Cards Against Humanity (if you can bear to play it sober… and in public). If your board game lucky charm is your dog then rest assured, you can bring them along to.
Image credit: The Cosy Club (Manchester) via Facebook
---
Cosy Club
Corn Exchange, 37 Hanging Ditch, Manchester, M4 3TR
Manchester's Cosy Club restaurant is a great spot for a group of friends who can't decide what they want – you can get breakfast, dinner, hot meals, little snacks, baked goods and a whole host of cocktails. This Instagram worthy hangout is perfect for a board game tournament with friends. You can even enjoy a game of Manchester Monopoly or a simple game of Snakes and Ladders. The food and drinks on offer make this the perfect location for a cute first date, providing you're happy for your beau to see your competitive side straight away! They also do 20% student discount Sunday – Thursday!
---
17 Below
17 Bow Lane, Manchester, M2 4FW
Ok, we might be cheating a little bit with this one but it's too good to not mention. The secret bar underneath Dogs 'n' Dough on Bow Lane is a retro arcade game and pool bar! Get down early to this intimate location as it does tend to fill up quickly, but once inside you're treated to a wonderful selection of retro arcade games (Pac Man, Space Invaders, Donkey Kong to name a few) that are all free to play. The American-style pool tables are also available on a first come, first served basis. And the best bit? During Happy Hour (5-8pm) all cocktails are just £5!
Image credit: Hold Fast via Facebook
20 Hilton Street, Manchester, M1 1FR
This underground bar is the perfect spot for date night or after work drinks with friends. The funky bar offers great Happy Hour deals until 7pm (all day on Sundays and Thursdays) meaning you can drink for cheap whilst you try out all the games on offer. Not only can you enjoy Jenga, chess or battleships, they also have a retro games section with old Mario Kart, Street Fighter and Donkey Kong (to name a few). Late night sessions will see DJ's spinning 80s tunes, making this spot the ideal night out for those who aren't too keen on the traditional clubbing night out.