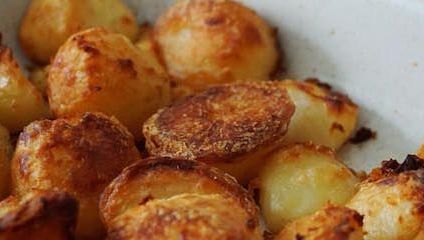 Right on the edge of the Garden of England, Dover is a coastal town affluent in gorgeous, scenic walks, but sadly not that many places to get roast! So, we've rounded up a couple of the area's best spots to save you the struggle finding somewhere. After a bracing stroll over The White Cliffs of Dover or a relaxing amble through the Kearsney Abbey and Russell Gardens, go and treat yourself to dinner at one of these establishments…
The White Horse



Image credit: The White Horse/ via Facebook

You'll feel right at home at The White Horse, a quaint and quirky British pub with a cosy atmosphere and enviable Sunday roasts. On their Sunday menu they offer sirloin of beer, leg of lamb, honey baked ham, roast chicken breast and a vegetarian nut roast. If you're struggling to choose then you're in luck as there is also an option to have any three meats of your choice! All of these are accompanied by to-die-for roast potatoes, a Yorkshire pudding, seasonal vegetables and lashings of gravy, and you can choose to add a helping of cauliflower cheese as well. They also have an extensive drinks list including a fantastic selection of gins, lagers and ales, as well as wines and a few cocktails.

The White Horse is located at St James St, Dover CT16 1QF.

The Fox Inn

The Fox Inn is a quintessentially English village pub and central focal point of Temple Ewell, which is just outside of Dover. Although a little off the beaten track, we think it deserves some recognition as the hidden gem it is. They offer a wholesome two course carvery (a roast and dessert) that comes in at just £8.95. Included is a range of roast meats (usually pork, beef, lamb and chicken), with Yorkshire puddings and stuffing, and you can help yourself to vegetables and roast potatoes. Puddings change weekly and usually feature a treacle pudding, spotted dick and a cheesecake of the day. They're also known to have a great selection of real ale and beers plus a beautiful garden to relax in. They're also dog friendly!

The Fox Inn is located at 14 High St, Temple Ewell, Dover, CT16 3DU.

The Archer Public House



Image credit: The Archer Public House/ via Facebook

After geeking out around the Dover Castle, one of the most iconic fortresses in England, head to The Archer where the toughest part of your day will be deciding what to eat! They have succulent roast beef, crispy roast pork, flavoursome lamb and a veggie nut roast, all served in pub-size portions. These come with roast potatoes, lots of fresh vegetables, stuffing, a huge yorkie and some delightful cauliflower cheese, as well as, of course, lots of gravy. If you choose to have more than one meat it'll only cost you an extra £2. Their only chef is off on paternity leave throughout this January, but should be returning in February to serve you up some delicious grub.

The Archer is located at 2 Sandwich Rd, Whitfield, Dover CT16 3LG

The Marquis at Alkham Restaurant



Image credit: The Marquis at Alkham Restaurant/ via Facebook

If you fancy going a bit more upmarket, The Marquis at Alkham is a great spot for a bit of fine dining and a delicious Sunday roast. Although their menu frequently changes, so that all courses are made with only the freshest local produce, some examples of what to expect include a roast sirloin of beef served with duck fat potatoes and a lovely Yorkshire pudding, and a braised shoulder of Kentish lamb accompanied by fine beans, minted potatoes and madeira jus. In the past they've also had roast chicken, duck and lots of veggie options, but it may be worth calling up on the day to check they have something that you fancy. Enjoy all of this in the relaxed atmosphere of their stylish dining room, and compliment your meal with a glass of wine or two.

The Marquis at Alkham is located at Alkham Valley Road, Alkham, Nr Dover, CT15 7DF.

The Red Lion

After you've wandered across the White Cliffs of Dover, relax your feet and let your windbeaten hair down as you tuck in to one of the finest roasts the town has to offer. The Red Lion serve roast beef, roast pork and a nut roast – all served with fluffy roast potatoes, a ball of stuffing, a little yorkie, seasonal veg, and gravy. This traditional local pub offers fantastic real ales, and has a huge TV showing sports so you can watch your favourite team as you dine. This is a great cosy stop in the winter when they have an open fire, or a great place to sit back and relax as they also have a beautiful beer garden.

The Red Lion is found at 54 Charlton Green, Dover, CT16 2PS.