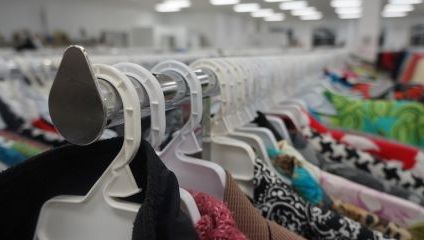 Discover London's best markets for arts and crafts
Check out our lowdown on the best arts and crafts markets to be found in London!
Much like the wheel, the market hasn't been replaced or changed since its inception. For many artists it is the first (and cheapest) route to reach buyers and aspiring collectors. Many of the world's most renowned artists first started selling their work in London market stores.
At London Calling we've broken it down to the top five Art and Craft Markets that our buzzing metropolis has to offer.
Since the hipsters took up residence in East London, Brick Lane Market has grown to become one of the coolest in the capital. It offers a variety of custom designed jewellery, vintage clothing, original paintings and photography. Set on and around a street famous for its curry houses, expect various street pundits trying to get you into their restaurant for all you can eat buffets. Much of the artwork on show has been tailored for the trade from tourists so if paintings of big red busses float your boat, you're in the right place. But don't let this put you off, for amid the spicy smells there are many stores that offer exceptional designs and artwork.
11.00am - 6.00pm Friday & Saturday, 10.00am - 5.00pm Sunday
By far the best and least visited of the South London Markets. You'll find everything here; from cobblers to candle stick makers. The market itself is situated in the old Granville Arcade and has only since 2009 been re-opened. Artwork from around the world can be browsed on late nights Thursday, Friday and Saturday while live bands play in the background for your browsing pleasure.
8.00am - 11.30pm, Mondays until 6.00pm
The most popular on the list…and arguably the best. Camden Market is the name given to a collection of markets that span the northern part of Camden. The stores on offer are exceptional, many holding host to some of the best undiscovered artistic talent in the world. Camden marketers are always up for a bit of the old bartering, which means there is always a high chance that you'll walk away with a great deal and make sure you hold on to it! Banksy had a store here, one such Londoner brought a print for £80 and sold it last year at auction for £128,000! They have a wicked beanbag store here too.
9.00am - 5.00pm Monday - Sunday
If you happen to be in Brick Lane and it rains, head over to Spitalfields indoor market. Steeped with history this place is large and impressive, offering a vast array of trinkets and novelties to satisfy any talent appreciative Londoner. The individual market stores cost traders £100 a day, so various artwork, food and jewellery can be somewhat overpriced. Nevertheless, the artwork on sale here is very impressive, so if you have the coin, Spitalfields is worth a look.
9.00am - 5.00pm Monday - Friday, Saturday 11.00am - 5.00pm, Sunday 8.00am - 5.00pm
The smallest of the five markets and certainly the most crammed on a Saturday and Sunday, but don't let that put you off. Greenwich Market offers traders the cheapest stands out of all of the London Markets (£10 weekdays £50 Saturday or Sunday) and this offers a platform for a vast mix of otherwise never seen talent. The stores are small but great in number. Due to the market's location it is quite the hot spot for tourists so if you happen to pull a sicky on a Friday and fancy a bit of arts and crafts, get yourself down to Greenwich market.
10.ooam - 5.30pm Tuesday - Sunday & Bank Holidays
Always Remember…
Like all markets, if you're looking for the best price visit them on weekdays and late afternoons, at least an hour before they close. Never be afraid to barter the price down and if you purchase anything remember to look after it, as you never know, in a few years it could be worth a few bob.