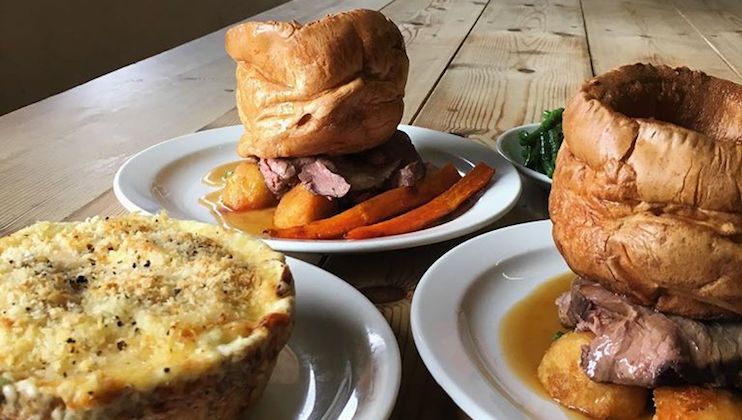 Celebrate Yorkshire Pudding Day with a delicious Northern staple
---
The Brunswick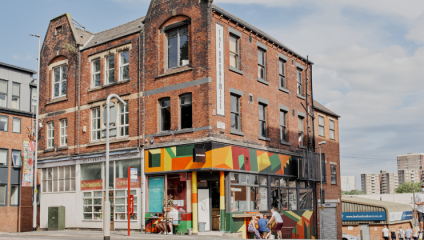 82 North Street, Leeds, LS2 7PN
With great roasts comes great responsibility. That responsibility, to be specific, is Yorkshire Puddings. Deliciously light and fluffy, yorkies are a true staple of a roast dinner and can make or break your Sunday lunch.
We're a huge fan of The Brunswick for a Sunday Dinner in Leeds, partly owing to their delightful Yorkshire puds. Crispy on the outside and soft underneath, these huge Yorkshire puddings can be found perched atop each delicious plate of roast (although, they've sadly not mastered the vegan Yorkshire yet).
Each dinner comes with a mini Bloody Mary which, as we all know, is the perfect Yorkshire cure to Saturday night's hangover.
---
The York Roast Co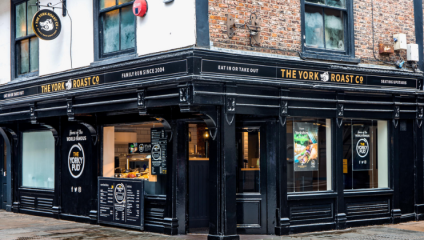 78 Low Petergate, York, North Yorkshire, YO1 7HZ
4 Stonegate, York, North Yorkshire, YO1 8AS
This spot is famous for serving some of the UK's biggest, largest Yorkshire puddings.
Not only do they serve the obligatory Yorkshire pudding wrap, but they also offer a huge Yorkshire pudding that acts as a plate for your entire roast dinner - meat, veg and all the trimmings.
Veggie options are, of course, available, and if you're lucky enough to live close by you can get the dishes delivered right to your door!
---
The Yorkshire Wrap Company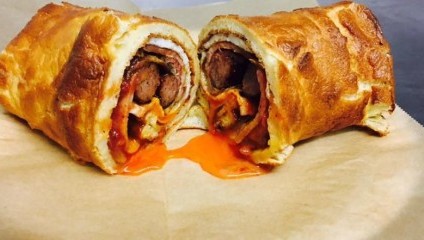 Café B, Kirkgate Market Food Hall, 34 George Street, Leeds, LS2 7HY + Various locations
A permanent street food stall in Kirkgate Food Market specialising in Yorkshire Pudding Wraps, The Yorkshire Wrap Company also travel round the country, at events across the UK.
For a roast dinner (or breakfast if you fancy it) wrapped up in a Yorkshire Pudding, we can think of no better spot than The Yorkshire Wrap Company. Enjoy their overnight roasted pork and locally sourced beef curled up a fluffy Yorkie and slathered in gravy (of course).
---
Mabel's Vegan Yorkshire Puddings
Available online + Incredible Nutshell, 31 Chesterfield Road, Sheffield, S8 0RL
An online shop selling genuinely tasty vegan Yorkshire puddings, available to order online or at these locationsacross the UK.
Ok, so this is a bit of a stretch, but we did want to include a vegan Yorkshire pud as we presume it's something vegans must miss. Order these delicious home creations online to cook alongside your vegan roast, whether you find yourself in Yorkshire or anywhere else!