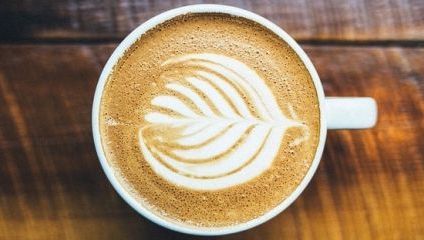 What makes the perfect café? Coffee purists are evangelical about their beans and blends, students clamour for comfortable chairs and free wifi, tourists like a touch of history and some impressive architecture, while locals just ask for a bit of peace and quiet. In our quest to accommodate all palates and preferences, we have brewed up a selection of Oxford's best café haunts – to ensure that you never set foot in a Starbucks among the dreaming spires.
Culture Calling's selection of Oxfords cafés and coffee shops hidden gems
---
The Vaults and Garden Café
Oxford is a goldmine for historical architecture, and its cafés are no exception. One of the most beautifully restored venues for a light lunch and a pot of tea lies beneath the Church of St Mary next to the Bodleian Library. Dating back to the fourteenth century, the curving vaulted ceiling of the Vaults and Garden Café would lend a certain gravitas to even the humblest of chocolate brownies, but luckily the cake selection here is competitive and the coffee is just as good. Over the summer months their garden truly comes into its own, attracting snap-happy tourists and languid students alike who come and loll on the wooden tables and chairs to soak up the sunshine.
Image Credit: CameliaTWU
The Vaults and Garden Café is located at University Church, High Street OX1 4AH.
---
The Missing Bean
Looking out onto the picturesque cobbles of Turl Street, The Missing Bean is one of Oxford's busiest and best-loved independent cafés. It was founded in 2009 by duo Ori and Vicky, who returned from Sydney determined to bring a slice of the world-famous Antipodean café culture back with them. And so The Missing Bean was born, where they've been brewing some of the best coffee in Oxford ever since. Their baristas not only make a silky-smooth flat white, they even roast their own beans locally over in East Oxford, where you can buy fresh-roasted coffee prepared according to your method of choice. If you're serious about your coffee but like a laid-back atmosphere, The Missing Bean will be right up your street.
Image Credit: themissingbean.co.uk
The Missing Bean is located at 14 Turl Street OX1 3DQ.
---
Freud Café
Beloved of art students and their hipster ilk, Freud Café (known formally as Frevd and colloquially as Freud's) on Walton Street in Jericho is trendy and it knows it. Resembling a proud Greek ruin, it stands alone opposite buildings housing Oxford University Press, close but not too close to the centre of town and thereby siphoning itself off from the dreaded mainstream. Despite having a portico so classical you'd expect chariots to be pulling up outside it, the building is in fact a nineteenth-century converted church which opened as Freud in 1988; the sister site to the famed London cocktail bar. As you'd expect, they do cocktails well, but their pizzas aren't half bad either. They also have a keen eye for events, and host art exhibitions and live music periodically.
Image Credit: oxfordmaps
Freud Café is located at Walton St, Oxford OX2 6AH.
---
Ashmolean Rooftop Restaurant
The Ashmolean may be a big player in the world of venerable cultural institutions, with a collection holding hundreds of priceless artefacts and artworks, but all Oxford café-buffs know this is just a smokescreen designed to conceal their greatest treasure from public knowledge: the rooftop restaurant. On a summer's eve, there is no other café which quite encapsulates that Oxford feeling like this place. Softly dappled light, stylish sun umbrellas, rows of verdant pot plants, and soon you may wish never to return to ground level again. The surrounding stone buildings provide a stunning setting, so even if the hot drinks are fairly average, it's worth climbing all those Ashmolean stairs towards the sky for a little glimmer of paradise.
The Ashmolean Rooftop Restaurant is located at Beaumont St, Oxford OX1 2PH.
---
Brew
This last one is designed to lure you off the beaten track and into caffeinated pastures new. It's situated a little out of the way, so prepare to swap the centre for the leafier environs of Banbury Road (yes, all the way past St Anne's College) and you won't regret it. Brew is a coffee shop in miniature, as though someone has turned their living room into a café, with duck-egg blue walls and friendly staff serving up cups of pure liquid gold. You might have to squeeze in among the MacBook Airs, but if you can find a spot on one of the benches, settle in and join the Brew Crew: you won't be disappointed.
Brew is located at 75B Banbury Rd, Oxford OX2 6PE.