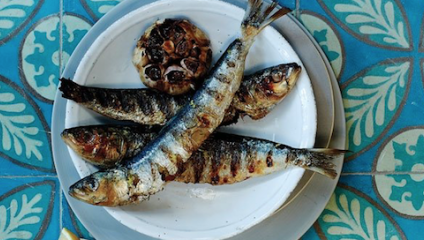 Oxford plays host to a cornucopia of different cuisines - so many, in fact, that it can be tough to choose between them. In the second instalment of our monthly Oxford's Hidden Gems series, we take you on a tour of the best culinary corners of the city, in a bid to answer the age-old question: where to eat?
Oxford is packed with lots to eat and see. We've found and curated a guide of the best hidden gems for a bite to eat across Oxford.
---
Gee's Restaurant and Bar
Home to one of the most delightful Oxford settings in which to chow down, Gee's Restaurant and Bar can be found down a quiet stretch of Banbury Road, a little removed from the bustle of the city centre. Occupying a large glass conservatory, the restaurant and bar make a fresh, airy impression with pot plants and tiled floors - perfect for summer dining. Open all day, their menu tends towards Mediterranean cuisine with gazpacho, mixed tapas and 'pizzettas' among the starters, and risotto, linguine and steak in the mains. They are a little on the pricier side, but with food this expertly cooked and lovingly seasoned you'll be willing to pay a little more.
Image Credit: Gee's Restaurant and Bar
Gee's Restaurant and Bar is located at 61 Banbury Rd, Oxford OX2 6PE.
---
Turl Street Kitchen
The inimitable TSK can found slap bang in the middle of the central artery of Turl Street, where this friendly restaurant/bar/neighbourhood-hangout has grown to be a beloved fixture of the local community. Housed behind the white facade of an old Oxford townhouse, this series of comfortable rooms gives off a homely vibe to match the traditional home-cooked food they serve. The seasonal menu changes often, rotating around familiar English dishes like brisket, chops and fish and chips, and it's clientele are a lively and eclectic lot. Some of TSK's other major selling points include its eco-credentials, given that most of the menu is locally sourced, and its generous opening hours - setting up shop early and closing well into the night.
Image Credit: Turl Street Kitchen
Turl Street Kitchen is located at 16 Turl St, Oxford OX1 3DH.
---
Cherwell Boathouse
You can soak in a little of Oxford's history with this next restaurant. The city is synonymous with punting and the river, so why not enjoy a riverside meal in a converted boathouse? Built over a century ago, the Cherwell Boathouse ran a punt hire business for many years, until it became a restaurant in 1968. Their summer menu includes steak, lamb, cod, risotto and chicken dishes, but they are particularly celebrated for their desserts: this summer there is a chocolate Marquise, orange and cardamom pannacotta, and passionfruit and white chocolate cheesecake. To top it off, in the summer months they also play host to live music and theatre performances, so look no further for a relaxed summer evening out.
Image Credit: Cherwell Boathouse
Cherwell Boathouse is located at Bardwell Rd, Oxford OX2 6ST.
---
The Old Parsonage
The Old Parsonage has long been an Oxford favourite, and it's fairly obvious why. It resembles a classic Oxfordshire cottage, clad in ivy and honey-coloured stone, complete with panelled walls and a great stone hearth inside, making it the perfect venue for a lunch with visiting parents. Voted one of the Sunday Times' Top 100 UK Restaurants, the classic dishes on the menu live up to the hype, and their afternoon tea is a standout post-lunch option, with delightful home-made scones with thick clotted cream served alongside a mouthwatering selection of finger sandwiches. To complete the idyllic country club feel, ingredients are sourced - wherever possible - from the owner's very own nearby Oxfordshire farm.
Image Credit: The Old Parsonage
The Old Parsonage Grill is located at 1 Banbury Rd, Oxford OX2 6NN.
---
Oli's Thai
The very definition of a hidden gem, Oli's Thai is one of those places locals hope the tourists don't find out about. This tiny restaurant on Magdalen Road can only fit around six tables, making seats here highly sought after, because here you'll find some of the best Thai cooking in Oxford. The flavours are fabulous, the ingredients are always fresh, and the general atmosphere is intimate and relaxed. Try a drink outside on their terrace before tucking into some of the best Thai food you've ever tasted.
Image Credit: Oli's Thai
Oli's Thai is located at 38 Magdalen Rd, Oxford OX4 1RB.