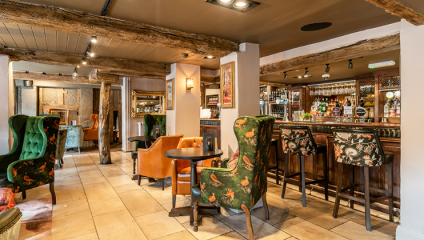 Explore Culture Calling's guide on drinking in Oxford
Family-friendly

To avoid the student haunts and packed tourist havens for a quiet drink with your family, try The Gardeners Arms. It's about a ten-minute walk from the city centre, a friendly and accommodating pub which also has one of Oxford's best vegetarian and vegan restaurants. Further out, you'll find the Trout and the Perch on the edge of Port Meadow, both lovely pubs ideal for a family visit and a Sunday roast after a long walk. If you don't want to stray from the city centre, we'd recommend the Red Lion. It can be found by Gloucester Green and has a huge beer garden, a kids' menu and a small play area outside.

Traditional Pubs

For a more traditional pub trip, go to the Turf Tavern, found down a tiny winding side alley off Holywell Street. The Turf is backed by part of the old city wall and its foundations date from the 13th century; it has been immortalised in literature (Brideshead Revisited) and film (Inspector Morse). They serve traditional English food and a changing line-up of guest beers. Other historic pubs include the Bear, which dates from 1242, the Lamb & Flag, and the Eagle and Child, which has a room where C.S. Lewis and J.R.R. Tolkien used to meet up. All of the above are, understandably, tourist hotspots which play up to this reputation, so for a more authentic experience wander up Cowley Road to the Library pub, which has a heated beer garden, cosy literary-themed interior and hosts live music nights regularly.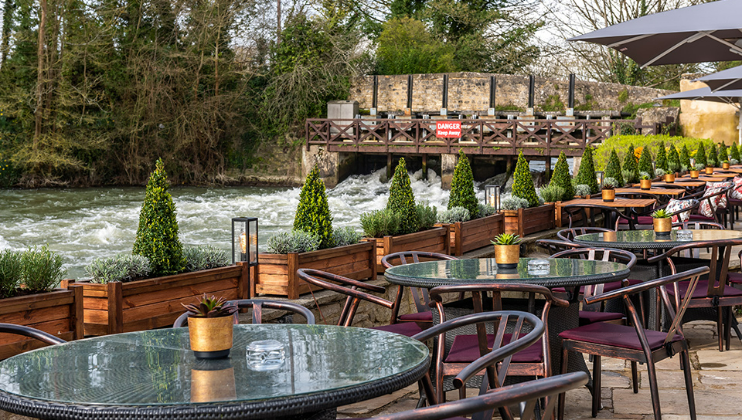 Cheap Drinks

The cheapest cocktails we've found are in Cowley, where the Moroccan-themed Café Baba serves two for one cocktails 5pm-8pm, £4 cocktails from 8pm and two house beers for £5. The 'happy hour' on their menu is often generously extended, and every time we've visited drinks have been reduced all night by the friendly bar staff. Central Oxford is also home to two branches of cheap chain Wetherspoons, lovingly named 'Normal Spoons' and 'Posh Spoons' by students (Posh Spoons is slightly larger, more decorative, and next to Oxford Castle); their real names are The Four Candles and The Swan & Castle. If you're finding Oxford expensive as a city in general, it makes sense to save money by having an early evening drink here. For a more studenty experience, the Purple Turtle a cavernous underground bar off Cornmarket, sells Harry Potter and Oxford college-themed shots, as well as pint glasses of cocktails for £5. Be warned: the tables are all sticky and the dancefloor can be quite sweaty, but that's part of its cheap 'n' cheerful charm.

Daytime Drinking

If you fancy somewhere with a great beer selection, Thirsty Meeples is a board game cafe open until midnight, and their craft beer menu is an attraction in and of itself. After paying a cover charge, you can play whatever games you like from a broad range of options, and they have table service. It's a great spot for a more unusual first date. Alternatively, the Head of the River pub just south of Christ Church has an unbeatable location on the edge of the Isis, meaning that if you manage to nab a much-coveted table outside you can while away an afternoon with a glass of Pimms, watching the rowers go past.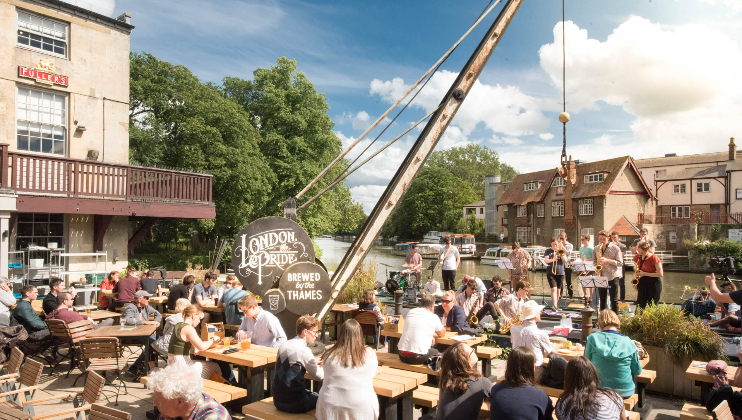 Cocktail Bars

Staple cocktail bars in the centre of Oxford are House and the Duke of Cambridge, which have generous happy hours running from 5pm-9pm Sunday to Thursday, 5pm-7.30pm Friday and Saturday: try the Raging Bison or the Basil Jam. Across the road from the Duke of Cambridge is student favourite Angels. A popular destination for drinks is the revamped Varsity rooftop bar—find it via the Covered Market High Street entrance—where you can sample delights such as a lychee and chilli sling. They have a waiting list for tables, but the downstairs bar is elegant and ambient, and once you make it to the roof terrace you can see Oxford's entire skyline from the heart of the city.

Wine Bars

The 1855 Wine Bar is an upmarket establishment close to Oxford Castle with an outdoor terrace, named after a seminal year in the history of wine: the 1855 classification of the most prestigious chateaux in Bordeaux. Their sommeliers will pick out the best wines for you to try based on your personal tastes, and prices start from £3.60 a glass. On weekdays between 5pm-7pm they have Wine O'Clock, a 25 % discount on wines by the glass. Another option is the airy Oxford Wine Cafe on Little Clarendon Street in Jericho, where prices start from £3.25 a glass. They focus on local and independent sellers, and the staff really know their wine. At their Summertown branch (a little further out in north Oxford), they host wine and jazz evenings every Sunday.
---