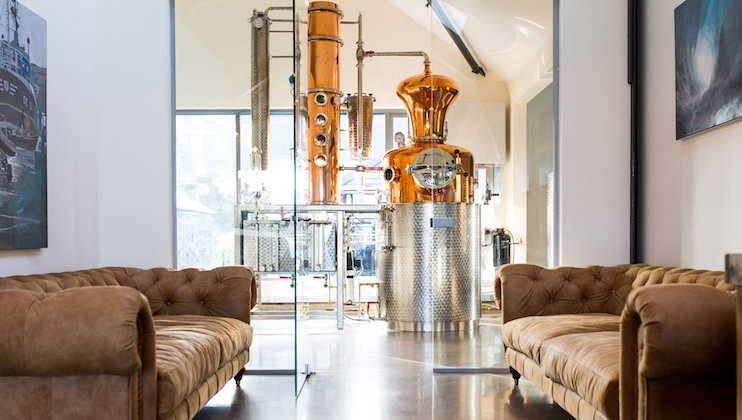 Fruity, sweet, pink, garnished with berries, dotted with herbs or classic cocktails... it's hard to not love gin. Visit these UK distilleries to taste and tour
As we wait with bated breath to find out what the official drink of summer 2019 is going to be (canned M&S Mojito gets our vote), we can't ignore the original summer MVP- gin. Nothing says the sun is shining quite like a classic gin and tonic, and a couple of Nergonis or Brambles is the perfect start to a sophisticated night out. The UK's 'gin-naissance' saw an amazing 54 new distilleries open in the UK last year, and England now has more distilleries than Scotland for the first time in history. We've rounded up the best distilleries in the UK that you can go and visit, with extra points for those that offer generous gin tastings!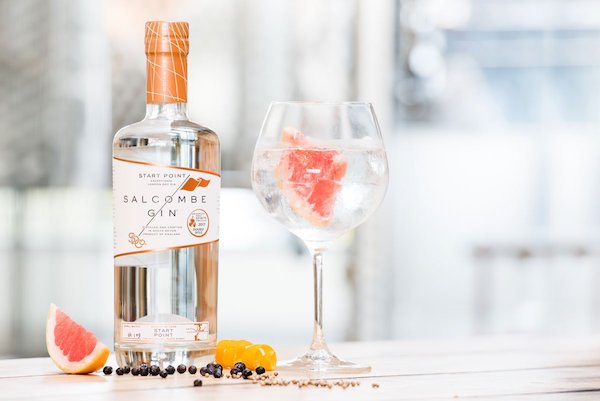 Image credit: @SalcombeGin via Twitter
---
Salcombe Distilling Co.
The Boathouse, 28 Island St, Salcombe TQ8 8DP
The English Riviera town of Salcombe is a summer must-see spot, as its yachts and sailing boats bob in and out of the bright turquoise estuary. The Salcombe Distilling Company was founded by sailing friends in 2014, and since then they've successfully produced award winning gin whilst keeping their Devonshire home at the forefront of their product identity. Their Boathouse distillery is located in the town's famous boat building district and offers a remarkable gin bar that overlooks the water. During a visit to the distillery you'll see the 450l copper pot still named Provident, which has been central to the company's success since the very beginning. Their Gin School is a luxury experience for any gin lover holidaying on the south coast. Throughout the experience you will take control of your own mini copper pot still and produce a unique 70cl bottle of gin, which you can of course take home with you. You'll receive an introduction to the art of distillation, before experimenting with a variety of botanicals to create your personalised gin- you're also welcome to bring along your own botanicals to create an even more unique drink. To finish the experience, you'll enjoy a taste of your creation in their distillery bar, where the bar tenders will mix it with complimenting garnishes and tonics whilst you enjoy the estuary view. The experience costs £110 for one person or £160 for two (making it an excellent date idea), and you'll enjoy a gin and tonic on arrival as well as your unique bottle to take home.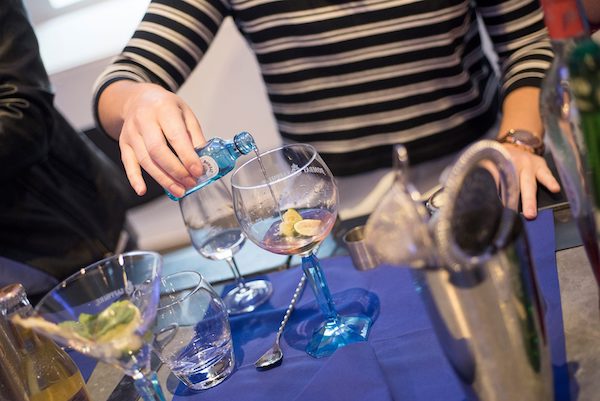 Image credit: The Bombay Sapphire Distillery via Facebook
---
Bombay Sapphire Distillery
Laverstoke Mill, London Rd, Whitchurch RG28 7NR
A well-known household name, Bombay Sapphire have been making gin since 1761. Their signature turquoise bottles are a gin bar staple and their distillery tour is a fantastic place to learn about the company's rich history. Laverstoke Mill is dated as far back as c903, and Bombay Sapphire turned it into a distillery in 2014, renovating the building to reserve its rich history whilst also modernising elements. During the renovation, British artist Thomas Heatherwick designed two remarkable swooping glasshouses in which examples of the gin's 10 essential botanicals are delicately grown, utilising excess heat from the gin house to create the sub-tropical conditions required to create the unique ingredients. Architecture alone is reason enough to spend a day out at Laverstoke Mill, but a free drink or two won't go amiss either. Their versatile range of experiences cost between £16 and £150, with the cheapest offering a self-guided tour and the most expensive offering a five-hour VIP experience, hosted by an ambassador of the brand. All of these experiences offer a complimentary drink at the mill bar, and some of the pricier ones include the chance to make your own unique gin cocktails. They also offer a bi-monthly horticultural experience, which offers an in-depth look at the botany required to create gin, as well as an introduction to the Wetlands Conservation Area in which the mill resides.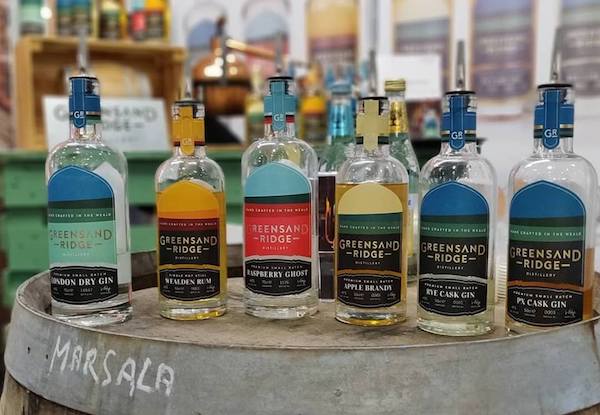 Image credit: Greensand Ridge Distillery via Facebook
---
Greensand Ridge Distillery
Shipbourne Road, Tonbridge, TN9 9NT
For guilt free day drinking head to Kent, where Greensand Ridge have developed the UK's first distillery to actively demonstrate carbon neutrality. As well as expertly creating gin, the company uses food surplus from local farms to make fruit brandies and rums. Their products are dictated by what's going begging around them, and they help local farmers reduce the amount of unnecessary waste that is otherwise unavoidable. As for their award-winning London Dry Gin, they source all eight botanical ingredients from within a mile of the distillery, utilising the best of the Weald's country offerings. Local offerings such as Oak Moss, Rosehips and Poppy Seeds (just to name a few) are combined with seven classic botanicals to make a smooth and delicately balanced spirit. Their gin experience is a distilling masterclass which will see you leave with your own 70cl bottle. With over 40 botanicals on offer, you can use local produce or elements from a little further afield to create your perfect personalised blend. You'll enjoy a G+T whilst distilling, and of course receive a comprehensive history lesson into the world of gin and the requirement of botanicals. A ticket for the experience costs £100, however for an extra £25 you can bring a guest and share a mini still, producing one bottle between the two of you! Assisted by the company's head distiller, a 70cl bottle of expertly created personal gin will no doubt disappear quickly when shared between two!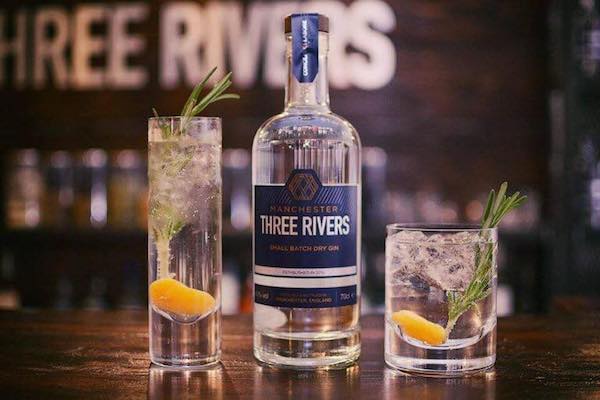 Image credit: Manchester Three Rivers Gin via Facebook
---
Manchester Three Rivers Gin
21 Red Bank, Parade, Manchester M4 4HF
Whilst the majority of the UK's distilleries are set in the sprawling British countryside, Manchester's Three Rivers distillery is conveniently located in the city centre, making it an excellent gin day-out for people who don't have a car and need to travel by public transport. Only a 10-minute walk from the city's Victoria station, you won't need a designated driver for this trip. The tour begins with an introduction to the 'illustrious, sometimes dark and unquestionably intriguing' history of gin, as well as the chance to find out how these guys ended up in central Manchester. This experience is immersive and interactive, getting you up and about the production facility, and you'll meet their beautiful copper still, Angel. With all that knowledge under your belt you'll move into the gin school, where you work at an individual mini copper still and choose from over 50 botanicals to blend under the supervision of a master distiller. You'll take home a unique bottle of 70cl gin, blended with your own taste of barks, berries, seeds, herbs and spices. A ticket to the tour costs £95, yet rest assured you will be plied with G+T and gin-based cocktails throughout. This tour wins our vote for best experience, as you're encouraged to write down the recipe, you're using to create your gin with which you can re-order from Manchester Three Rivers as often as you want. Gin will never be the same again.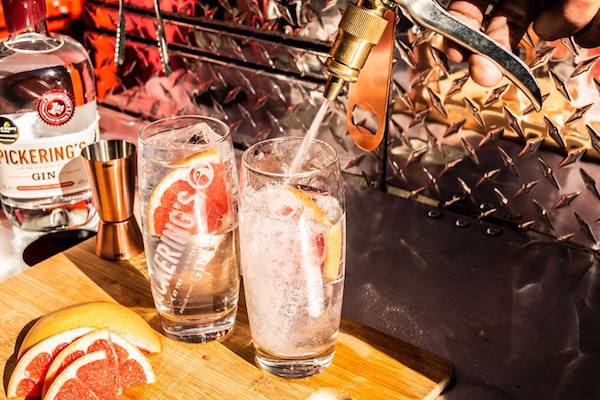 Image credit: Pickering's Gin via Facebook
1 Summerhall, Edinburgh EH9 1PL
Scotland is, of course, famed for its whiskey distilleries, so when the Pickering's founders opened up at Summerhall Distillery in 2013, they were the first exclusive gin distillery to be established in Edinburgh in 150 years. Co-founders Matt and Marcus had an inherited gin recipe, kept secret since 1947, and a lifetime of engineering experience behind them, which resulted in an expertly distilled gin and a wealth of wacky inventions for showing it off. As well as creating ingenious contraptions for entertainingly presenting their spirits, they also engineered a unique ban-marie heating system for their 500l copper stills, ensuring a soft and luxury gin. They've even got a special Scottish gin, adorned in tartan and containing Scottish heather, milk thistle, bog myrtle and Scots Pine for an authentic highland flavour. Their 'gin jolly' is a bargain tour, £10 for an hour to look around the working distillery, with a solid 15-minute gin tasting session. Once that's wet your whistle, head next door to The Royal Dick, where you can enjoy fresh gin available on tap. Seeing as you've saved money on an expensive tour ticket, be sure to take home a 70cl bottle of one of their three original gins. You can even pick up a bottle made with the 1947 recipe that started it all.