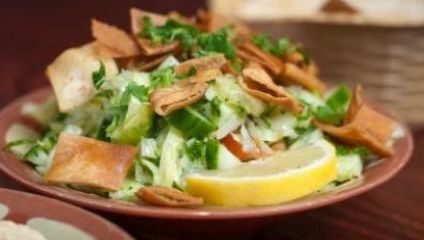 It may not be as up-market as Summertown or as chic as Jericho, but Cowley Road is the culinary heart of Oxford. This studenty area is overflowing with hearty pubs and fantastic regional cuisine. We've picked out a few favourites that are must-tries for the foodies among you.
Best places for a bite to eat down Cowley Road
---
Atomic Burger
Their website promises "juicy lip smacking belly filling" burgers - and they deliver! Atomic is definitely the top burger joint in Oxford and - dare we say it - one of the best in the UK. All the food is fresh, made to order and beyond tasty. The menu options are named after cult movie characters and actors. You can have the Chuck Norris, for example: a burger with a USA cheese slice, BBQ pulled pork & fried onions. Or maybe you'd prefer the Frito Bandito: cheddar cheese, salsa, guacamole, sour cream & nachos all atop a prime slice of meat. For the masochists among you there is also an eating challenge: a triple stacked burger and fries all coated in their "atomic XXX hot fallout sauce". If you value your bowels this is not to be trifled with. With cool décor and speedy service, this is one of the highlights of Cowley's culinary scene - and if burgers aren't your thing, there's now an Atomic Pizza just up the road.
Photo Credit: Atomic Burger
Atomic Burger is located at 92 Cowley Road, OX4 1JE, and Atomic Pizza can be found at 247 Cowley Road, OX4 1XG. Find full details of both online.
---
Red Star
Walking down Cowley Road, you would be forgiven for missing this unassuming noodle bar. It is, however, one of Oxford's best spots for East Asian food. With a wide menu including a plethora of noodle, rice and stir-fry dishes as well as bento boxes, there is something for everyone here. The Soup Noodle Ramen's are a particularly warming treat for winter and the Yaki Soba should not be missed. For those eating in, the layout is cosy and sociable with shared tables. For those eating out, take-aways are super fast. Oh, and nowhere is better value than Red Star. Most mains range between £5 and £7!
Red Star's address is 187A Cowley Road, OX4 1UT. Bookings can be arranged on 01865 251248, and the menu is viewable online.
---
The Magdalen Arms
Ok, we've cheated a little here. Strictly speaking The Magdalen Arms resides on Iffley road, parallel to Cowley. But we had to fit this bistro pub in somehow. The menu is diverse and permits both hearty classics and fine dining. All the meats are beautifully tender and favourites like the slow cooked lamb can be shared - you get a whole shoulder! The wine list is extensive and, being a pub, there's a handy selection of ales. It's the perfect spot for Sunday lunch, but book in advance: everyone in Oxford wants to come here.
Magdalen Arms. Photo Credit: PixelFanger
For full information about The Magdalen Arms menu, location and opening hours, see their website.
---
Pomegranate
Oxford has a few good Lebanese restaurants but Pomegranate is certainly the best. This friendly café-restaurant offers sumptuous meat, fish and (especially good) vegetarian mains or a tapas-style share selections. The halloumi dishes and Warak Inab—vine leaves stuffed with rice, onion, parsley and mint—are many regulars' favourites. But you will be rewarded for adventure into their kafta and shawarma options. In the summer Pomegranate has al fresco dining: perfect for taking in Cowley Road in all its glory.
Pomegranate is located at 126 Cowley Road, OX4 1JE. Bookings can be made on 01865 241 260.
---
Forget town and gown, Mario's or Il Principe is the true division on Cowley Road. These two pizza specialists sit facing each other either side of the street - and both are fantastic. So fantastic in fact we couldn't leave one out. Mario's is like stumbling into little piece of Naples. All the staff (and most of the regulars) chat away in Italian, and a giant stone oven sits on the left as you come in. The pizza bases are wafer thin and the tomato sauce is so flavoursome you barely need anything else. Il Principe, by contrast, offers a tad more range in toppings - and in great combinations. Try the Noci: tomato, mozzarella, sundried tomatoes, taleggio cheese, parma ham, rocket salad and walnuts. Even more adventurous is the La Fritta, a folded and deep-fried pizza! It's hard to choose between the two but here's our top tip: for takeaways, Il Principe has fast, easy service; for eating in, nothing matches the atmosphere of Mario's.
Mario's Pizzeria. Photo Credit: Kake.
For information on Mario's see their website. And for Il Principe, look here.