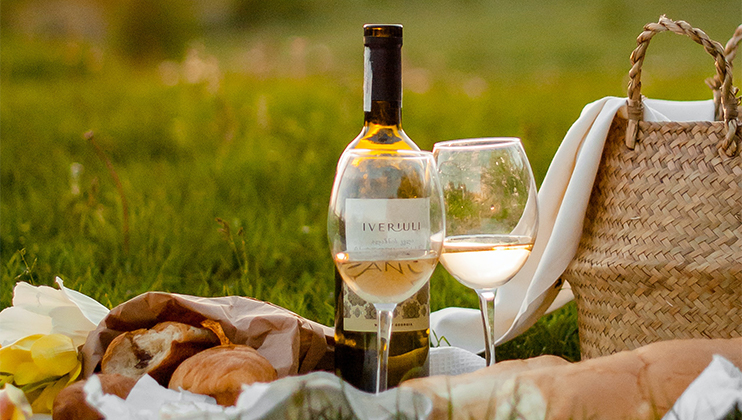 The sun is shinning and the bank holiday is fast approaching! What better way to enjoy it than a picnic?
---
Cambridge University Botanic Garden
Image Credit: Omar Parada, Cambridge Botanic Garden
Opened in 1846, the Cambridge University Botanic Garden encompasses forty acres of resplendent gardens and glasshouses. This garden is not only a stunning place to spread a rug, it also contains a hugely diverse ecosystem with hundreds of plant and animal species. With seasonal trails on offer to take you on a tour of the plants in bloom at any one time, and a thriving events programme including live music every evening in July, we reckon this is a near perfect location for a picnic.
Cambridge University Botanic Garden is located at 1 Brookside, Cambridge CB2 1JE.
---
Midsummer Common
If you don't want to venture too far away from the city centre, Midsummer Common provides a welcome patch of green in the summer months. Having been a grazing spot for animals since way back in the seventeenth century, you might spot the odd group of Red Poll cattle milling about, which only heightens the charm of this grassy open space flanked by the River Cam. It is also a common route to get to the boathouses, so in the mornings you can often see a steady stream of student rowers cycling back from an outing on the Cam.
Midsummer Common is located in Cambridge, CB5 8DJ​.
---
Grantchester Meadows
Image Credit: ptwo, River Cam near Grantchester
Grantchester Meadows are probably the most famous of Cambridge's green spaces. Beloved by Pink Floyd fans (the meadow were namechecked on their album Ummagumma) you can follow a famous footpath along the meandering River Cam, which goes all the way to the prettily picturesque Grantchester Village with plenty of places for picnickers to stop off along the way. If you go to the meadows you must pay a visit to the Orchard Tea Garden, a little oasis of Englishness where you can sip tea outside in the sun-dappled orchard.
Grantchester Meadows can be found by walking across Lammas Land by the River Cam. The Orchard Tea Garden is located at 47 Mill Way, Grantchester, Cambridge CB3 9ND.
---
Milton Country Park
If the River Cam doesn't cut it on the water front, make your way to Milton Country Park. This 95-acre park can be found just north of the city, and features miles of pathways, playgrounds and lakes. You wouldn't know it now, but this idyllic site was once an old gravel pit, which has been transformed into a huge lake offering a great variety of watersports and outdoor activities. Why not try paddle boarding, open water swimming, fishing and canoeing, all in a beautiful woodland setting.
Milton Country Park is located at Cambridge Rd, Milton CB24 6AZ.
---
Lammas Land
Image Credit: Richard August, Lammas Land
By the Fen Causeway, you can find the large park of Lammas Land, another picnic spot not too far from the city centre. This one is particularly popular with families in the summer, due to its sizeable play area and paddling pool. Surrounded by ancient willow trees, you can watch the punters on the river, play a quick game of tennis on the courts, take a turn on the bowling green, or just sprawl on a grassy knoll in the heat. However you like to do your picnics, you'll find the perfect location in Cambridge.
Lammas Land is located at 61 Newnham Rd, Cambridge CB3 9EY.
National Picnic Week runs from 19 - 27 June 2021 with events being held across the UK.