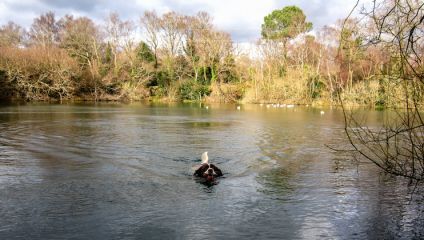 Fancy dipping your toes in wilder waters? All of these open-water swimming spots can be found close by the UK's larger towns and cities
It's fair to say that we're all mourning the long hot summer of last year, but in true British style we'll crack on and make the most of the sunny intervals that we're given. If you're not a big fan of the lido (chlorine isn't the one) but you desperately want to cool off when the temperature rises above 19° then check out these spots for outdoor swimming in the UK. These rural spots can all be found close by (or in) some of Culture Callings favourite cities, making them excellent easy days out.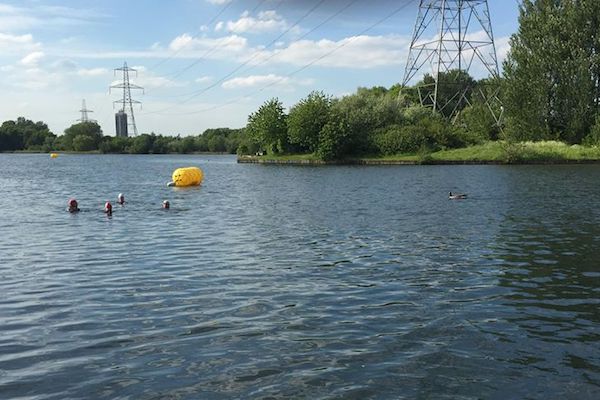 Image credit: Open Swim UK via Facebook
---
Sale Water Park
Cheshire
What? A vast open lake with ideal conditions for swimming surrounded by wild woodland and greenery.
Where? Around 5 miles from Manchester city centre, near Stretford.
Why? A little pocket of nature in the otherwise busy city of Manchester, this rural spot is a popular spot for family swimming. The huge lake has space for all to swim and the option of meadows for picnics, a local café or a restaurant nearby. This swimming spot is perfect for those who are new to swimming in open water, as Open Swim UK offers extensive adult and children swimming sessions throughout the warmer months, providing a safe environment in which to learn. They also host summer swimming events that are worth checking out for open water pros.
Wiltshire
What? Idyllic family picnic spot with great river swimming and jumping in points.
Where? Less than 30 miles from Bristol. You can get to Barton Farm via a 48-minute train from Bristol Temple Meads to Bradford-on-Avon, then it's a 15-minute walk from there.
Why? This spot is perfect for families who miss out on rural days out because they don't have a car. It's easily accessible via public transport and nice and close to the town centre, making it easy to stop off for a drink or a bite to eat later on. There's a shallower side stream for younger children to paddle in and a natural steps into the water. Older kids have been known to jump off the Packhorse Bridge and into the river, but this is pretty dangerous due to large rocks under the surface. Those who elect not to get wet can picnic on the wonderful banking instead.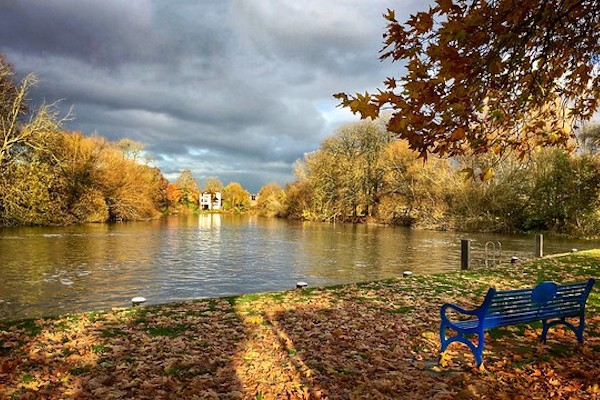 Image credit: Cycling Man via Flickr
Berkshire
What? Hugely popular summer tourist spot. A spacious grassy area stretched across the banks of the River Thames.
Where? Just 2 miles from the centre of Reading, an ideal walk on a summer's day.
Why? Looking at the murky depths of The Thames from London city centre doesn't tend to fill us with desire for a swim, but upstream in the town of Reading you'll find a wonderful spot for a dip. Fish like salmon, sea trout and smelt (strange little fish, smells like cucumber) can all be found in this area, making it popular for fishermen. The proximity of the water to the grassy bank makes it the ideal spot to set up camp, bring a picnic and do some swimming. There's also a local water sports centre with heaps of activities for both kids and adults.
East Sussex
What? One of the UK's most popular wild swimming destinations.
Where? About 14 miles from Brighton. On the brink of the South Downs and accessible from the closest train station at Lewes (4 miles away).
Why? Extremely popular tourist spot for families and friends alike, the River Ouse offers perfect spots for boating, fishing and swimming. Head to Barcombe Mills and enjoy a 5km stretch of fairly calm and definitely clean waters. Local pub at the Anchor Inn hires boats out by the hour or by the day, and for keen fishers head a little bit further upstream (otherwise the only thing you'll catch will be an irate swimmer) and enjoy the fresh trout habitat.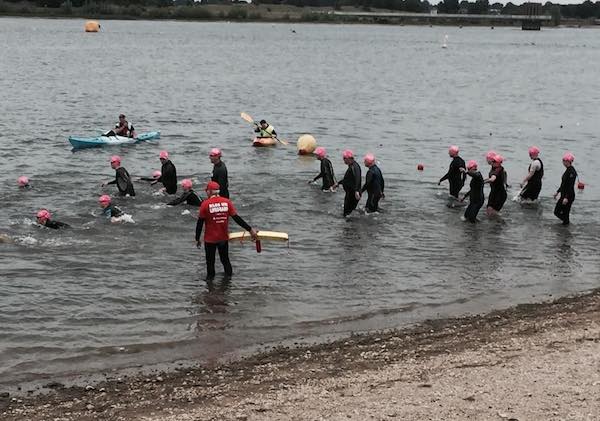 Image credit: Trifarm via Facebook
---
Trifarm
Essex
What? Triathlon training centre offering an 800m supervised swim course.
Where? Just 5 miles from Chelmsford, which is a 37-minute train journey from London.
Why? Regardless of whether you're training for a triathlon or just looking to improve your outdoor swimming, this Chelmsford water park offers expert coaching and an RLSS (Royal Life Saving Society) trained staff. They offer group swimming sessions, one-on-one swimming lessons and an introduction to the art of triathlon. They also do paddleboard lessons which look like a super fun time. Here you'll find proper changing rooms (a godsend when trying to squeeze into a wetsuit) and the chance to grab a hot drink for getting that body temperature back to normal!