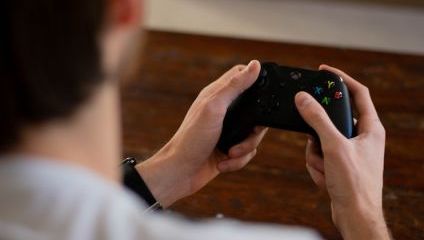 Making staying at home a little easier
It's looking like we might be stuck inside for the foreseeable future. These perennially replayable games will help make that a little more bearable. #StayHome!
---
The Binding of Isaac
The Binding of Isaac is an indie shooter/puzzle game with a great - and dark - sense of humour. Help Isaac escape his radicalised mother as she attempts to sacrifice him and discover dark secrets along the way. The heavy roguelike elements ensure you'll never play the same game twice - in fact, the game is so randomised between the power ups, rooms, levels and enemies, you'll never even play the same level twice. There are so many different bits to unlock, you can put 1000 hours into this game without unlocking all its secrets.
---
Animal Crossing
To add a little zen into an unstable world, pick Animal Crossing. Its pastel world feels so believable, with the villagers continuing their lives when you aren't playing, no matter how long it takes you to get back to the game. Collectible items also hook you in, making it impossible to get to 100% completion without playing year-round. You can also play along with friends, a social aspect which is a big pull at the moment. The latest game, New Horizons, is exclusive to the Nintendo Switch, however, so if you don't already have one, get ready to drop a cool £250 in order to play.
---
Skyrim
Skyrim is an open-world, action/adventure fantasy role-playing game set in the province of Skyrim in the universe of The Elder Scrolls and follows the "Dragonborn", a person gifted with the soul of a dragon. The world is very rich, and even after hundreds of hours of playing it's possible to come across something new, or approach something with a new character and new attitude and go down a completely different path. It's difficult to get tired of this beautiful open-world game.
---
Minecraft
There's a reason why Minecraft is so incredibly god damn popular - it's good. Very good. If you're of a certain age, you might only have experienced the world's #1 game over a sibling or even a child's shoulder. But there's no age limit on fun, and Minecraft is just that. Build entire worlds, play socially online, or create a little corner just for yourself.
---
Fallout 4
Fallout 4 is so incredibly expansive that it'll take anyone a very long time to get through in the first place, let alone starting again. There's a jaw-dropping amount to explore and discover in this deeply-imagined world. Play through the first time for the story and the next million and one times to unlock the game's many secrets. Also, prepare to get eaten by radscorpions like... a lot.
---
The Sims
Whether you grew up on the first Sims game or the last, everyone has something good to say about this long-running Maxis series. Everyone has a particular penchant for the game they're used to, but the clear frontrunners of the series are 2 and 4. 4 is available to download pretty cheaply no matter what you're playing on at the moment, and you can find bundles for 2 which incorporate all those stuff packs your mum wouldn't let you buy in 2006.