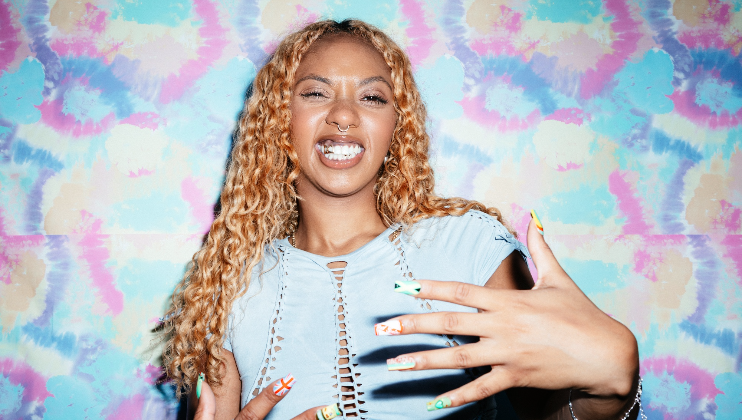 Appearing from nowhere with her impressive debut release 'Sober Feels' back in the summer of 2020, in just two and a half years she has won her first MOBO. The time in between she's been packing out festival tents and sweaty basements, while releasing steady flows of jungle mayhem. Inspired by early jungle, with the breakbeat at the core of everything she does, she's one of the few torchbearers of authentic jungle music, while making it new enough for mass appeal. With not an album out she has become arguably the biggest name in modern jungle. So who is she?
Jungle and DnB have found themselves on hard times since lockdown; music that's supposed to be heard on a big soundsystem now doesn't hit the same way just over our phones, which since Covid is the only way for new fans to access the music. Clubs have been back for a year or so now, but the core audience of jungle and DnB is aging with fewer new recruits. Jungle is slowly creeping back into the popular consciousness, and much of that thanks can be given to Nia Archives, whose bringing it back with just enough of a modern twist for it to sound fresh and even pioneering, but not enough for it to lose its authenticity. Unlike PinkPanthresss, a similarly recent jungle artists whose sounds come off as if engineered for a TikTok algorithm, Nia Archives beats sound not a year older than 1999, but glossed with her slick neo-soul-esque voice over the top. Truly, she is a woman who can do it all.
Inspired by a range of influences, she says she used to blend boom bap hip-hop with neo-soul, but fell in love with the signature jungle breakbeat, as reflected in her music, which often feels like jungle overlaid with soul. This, however is jungle heritage: one of the foundational tracks of jungle, M-Beat's 'Sweet Love', a track Nia surely knows and loves, is Anita Baker's song of the same name, relatively unedited, and pulsed by a breakbeat. She also lists Roots Manuva, Burial and J Dilla as influences, showing the range of music she listens to as well as the deep love and appreciation she has for virtuosic production.
Born in Bradford, she reportedly left home at 16 to Manchester before settling in London, her current stomping ground. Speaking of her homelife, her Jamaican ancestry and attendance at a Pentecostal church influenced her musical journey; speaking to UKF, she says "Reggae was always on in my house too alongside hip-hop, lovers rock and bashment. Even jungle was. My Nanna loves jungle, so our family parties would go from lovers rock to jungle". Soundsystem culture runs deep in her veins, reflected by a musical ethos that emphasises live performance and dance.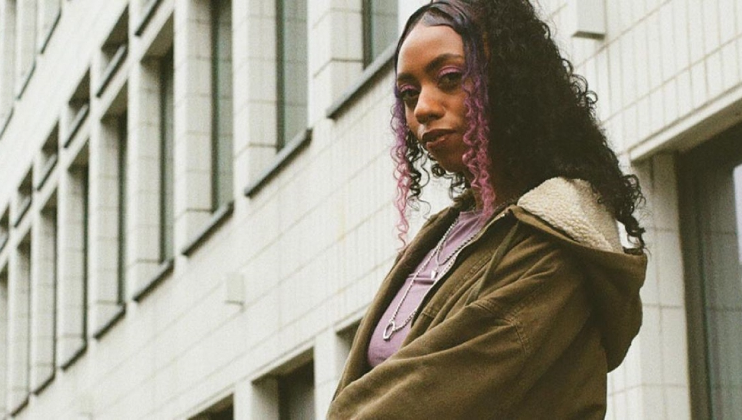 Her music is easily classified as jungle, but from track to track we hear entirely different musical sensibilities. Her recent track 'So Tell Me…' is moody, full of indie sensibilities, almost like an Elbow track sans the addictive breakbeat and lush, longing vocals. Her prior single 'Baianá' is an entirely new bossa, a darker, screwfaced take on Brazilian dance music, sampled from the body percussionist group Barbatuques from the song of the same name, a track ripe for sampling due to its lack of conventional instrumentation. DJ Marky would be proud of her for this one. Her solo release prior to that, an EP titled 'Forbidden Feelingz', opens with 'Ode 2 Maya Angelou', a rare track without Nia's voice outside of a sample, goes more toward IDM and 2000's DnB with an unconventional breakbeat and gorgeous, hanging and floating synths that would make DJ Fresh blush.
She is surprisingly diverse for a jungle artist, a genre known for iteration, in some ways necessary so it can be easily mixed. Nia hits the perfect middle spot; her long and sparse intros make her tracks easily mixable, but the diversity of her sound means she can be mixed in a variety of sets for a variety of moods. Chill jungle, hardcore breakbeat, liquid, DnB, she's got all BPM's over 174 covered for any kind of set at any kind of night. Just with two EP's and a good couple singles, she has spread her sound widely, though not thinly, across all the high BPM genres. All of which makes her the most exciting prospect in UK dance since Covid.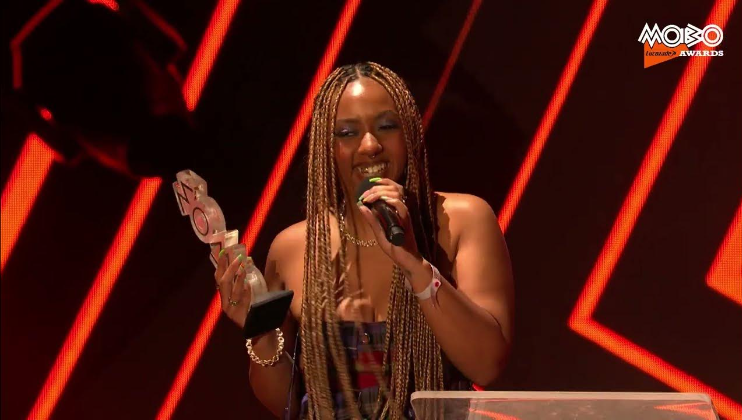 Her MOBO was more than deserved. The awards ceremony brought back the Electronic/Dance category for the first time in over a decade, a decision made with consultation from Club BEMA (Black Electronic Music Association), as well as pressure from Nia herself in an open letter made earlier in the year. She wrote, "How can we expect young Black people to see themselves in the music if our own organisations and award ceremonies won't even celebrate the diverse range of talent that boldly exists in this country?". It is only fitting then that she would go onto win the same award she advocated for its reintroduction. The feat was impressive, beating huge names such as FKA Twigs, Anz, and Eliza Rose.
Her speech is overfilled with joy, as she had grown up watching the MOBO Awards, and was particularly inspired by Goldie's award in the same category. This win occurred before her birth, but she used his acceptance speech in her open letter to illustrate the importance of this win to artists and fans in the electronic scene. "electronic/dance music IS music of black origin !!!!", she emphatically wrote in her Instagram caption.
Now that major award ceremonies are embracing jungle again, it is now our turn. Sadly, Nia is not playing any events in the coming six months other than at Prima Vera Sound 2023, following her tendency to play at mainly festivals; last year saw her play at All Points East in London and at Glastonbury, not bad for the first big festival comeback after Covid. However, if ever she releases dates for London, or the UK or the rest of Europe, you'll be hearing about it from us. Until then, nothing will stop the meteoric rise of Nia Archives.
---