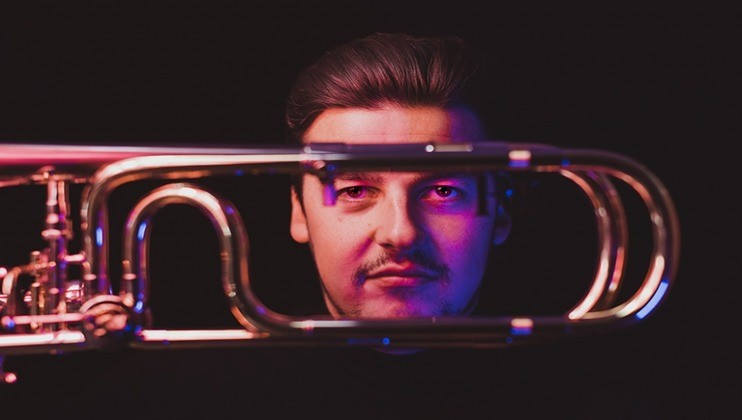 With live music 7 nights, every night can be the best night
The 606 Club Chelsea, known for presenting the best jazz, soul, Latin, groove, R&B & blues musicians in the UK bar none. Details about the Club's upcoming shows from Saturday 23 September to Friday 6 October.
Sat 23 September: Pianist JOE WEBB, a force to be reckoned with on the UK jazz scene.
Sun 24 September 1.30pm: SUNDAY LUNCH: ERIKO ISHIHARA, singer and an excellent jazz pianist Eriko has established an enviable reputation on the UK jazz scene and is the perfect way to spend a relaxing Sunday afternoon.
Sun 24 September 8.00pm: WAYNE HERNANDEZ
Mon 25:September: DINO BAPTISTE, best known at the Club as the pianist with the iconic Blues singer Dana Gillespie.
Tues 26 September: RORY INGHAM, trombonist performing 'new original music, along with choice standards.
Wed 27 September: TOM CAWLEY, multi-Award-winning pianist Tom Cawley is one of the country's leading jazz artists.
Thu 28 September: HUNGARIAN XCHANGE PROGRAMME: EVA BOLBA, appearing with a UK trio featuring the brilliant pianist, Tim Lapthorn.
Fri 28 September: SAMARA, a five-piece jazz/Latin group led by the 606 Club's own "Guv'nor" Steve Rubie on sax and flute.
Sat 30 September: DESCHANEL GORDON
OCTOBER
Sun 1 October: MO PLEASURE, one of the great multi-instrumentalists of his generation.
Mon 2 October: PHIL MULFORD'S 'THUNDERTHUMBS', celebrate the great Soul and Funk songs from the likes of George Benson and Michael Jackson with "Thunderthumbs".
Tues 3 October: BARRY GREEN FT IAIN BALLAMY, a wonderful modern jazz pianist whose fluent and melodic playing has made a significant impact on the UK jazz scene.
Wed 4 October: PAUL MORAN JAZZ ORGAN TRIO FT JO HARROP
Thur 5 Oct: PHIL MEADOWS GROUP, award-winning UK saxophonist & composer Phil Meadows is an adventurer inspired by global sounds.
Fri 6 October: BRUCE ADAMS FT ALAN BARNES, widely regarded as one of the finest mainstream cornet/trumpet players in Europe.
Further Information: 606 Club : Live Music Venue Jazz Club Restaurant, London UK