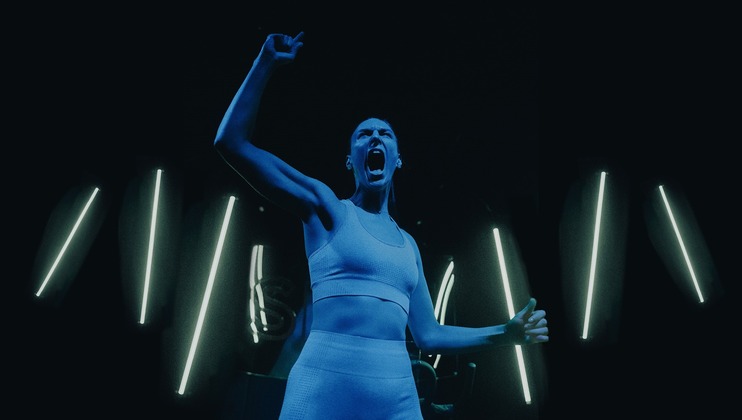 Kate Sumpter's one-woman show at the Arcola
"Right here. Right now. You can take control of your life!"
Join an aspiring spin instructor as her enthusiastic attempts to create the perfect class are derailed by a forced journey of self-discovery. What starts as an average spin class, featuring the tightest of lycra and some sexy beats, soon gets weird(er?).
As she confronts her past, The Instructor has big questions to ask: Is the industry she loves actually helping people? Why can't she remember that weird dream? Does anyone else hear screams of terror?
Performed on a spin bike, this London premiere, solo show is a darkly comedic takedown of a capitalist society obsessed with attaching morality to our bodies. Spoiler Alert: It's our society.
Kate Sumpter plays The Instructor. A writer and performer, her theatre credits include The Actor's Nightmare (Park Theatre), Henry VI (Upstart Crow Collective), Pride and Prejudice (Book-It Theatre), and as a company member of Seattle-based ensemble The Satori Group. Her television work includes The Little Drummer Girl. Sumpter was named Best Solo Performance at the Edinburgh Fringe 2023 by Theatre Weekly for her performance in SPIN.
SPIN: 9 – 20 January 2024, ARCOLA THEATRE
24 Ashwin Street, London, E8 3DL
Tickets & Further Information: SPIN - Arcola Theatre