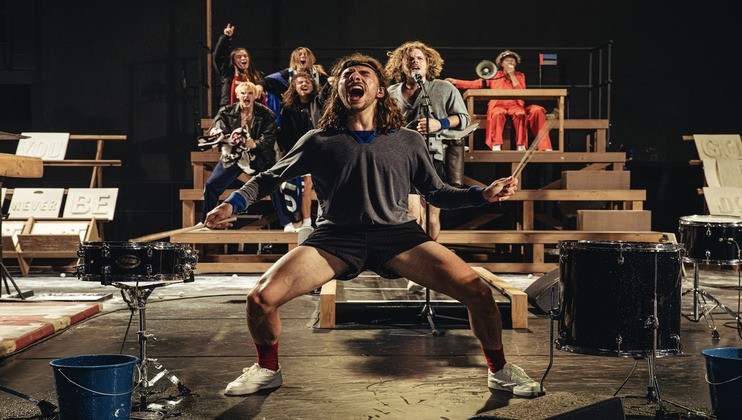 Full programme announced
Transform, the engine room for powerful performance in the north of England, has announced the full programme for the 2023 edition of their international performance festival, returning to Leeds from 11–22 October. The festival will see over 100 artists from all over the world descend on Leeds this autumn, to collectively explore everything from community and loss to nature and personal odyssey through theatre, performance, dance, club culture and public interventions.
Part of LEEDS 2023: Year of Culture, Transform 23 invites audiences and artists alike to contemplate how we might live differently, with a distinctive mix of bold, vivid and socially conscious performances staged in iconic city venues and unusual spaces throughout the city of Leeds.
Highlights: -
Based on hundreds of real-life secrets submitted by young people in Leeds and Reykjavik, artist Ásrún Magnúsdóttir, presents the world premiere of SECRETS.
Australian company APHIDS draw on pop culture's orphan tropes in the UK premiere of OH DEER!
Brazilian collective, MEXA, merge club culture with operatic vocals, 90s pop music and video in the UK premiere of Pumpitopera Transatlantica.
In a test of physical endurance, an ensemble cast grapples with themes of life, death, hope and rebirth in the UK premiere of ONE SONG.
Katy Baird provides a raw and unfiltered glimpse into the human desire for connection in the world premiere of Get Off, a Transform co-commission.
Cherish Menzo and Camilo Mejía Cortes explore ways to detach their bodies from how they are perceived and the daily reality in which they move, in DARKMATTER.
Based on real-life telephone conversations, theatre maker Nastaran Razawi Khorasani explores the invisible stories of an Iranian boy and girl in Songs for no one.
An evocative documentary theatre show on the world of deep sea mining – Out of the Blue.
Choreographer Chiara Bersani explores the politics & access to nature in SOTTOBOSCO.
Hannah Buckley, Hollie Miller and Craig Scott present their durational installation Blood Bone Breath bringing together movement, image and sound.
Paul Ramírez Jonas presents Public Trust and Artist Dmytro Levytskyi offers a window into the everyday realities of life in the Ukrainian city of Kyiv in Photos.
An epic club experience for the finale of Transform 23 CLUB ODYSSEY
Transform Happy Hour, early evening drinks and conversation.
Further Information: Programme | Transform (transformfestival.org)