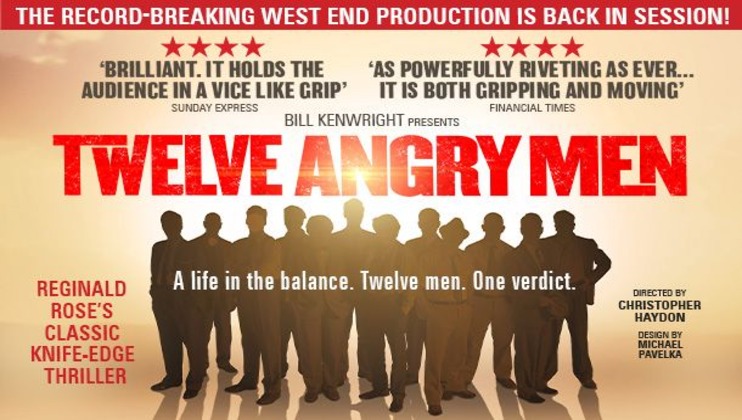 A life in the balance. Twelve men. One verdict
Following a recording-breaking West End season, this powerful production of TWELVE ANGRY MEN is back in session!
A jury has murder on their minds and a life in their hands as they decide the fate of a young delinquent accused of killing his father. But what appears to be an open and shut case soon becomes a huge dilemma, as prejudices and preconceived ideas about the accused, the trial, and each other turn the tables every which way, until the nail-biting climax…Christopher Haydon's most recent adaptation, brought to us by the late, great Bill Kenwright, recreates all the claustrophobic tension of the courtroom in this gripping show…what will your verdict be?
The star-studded cast for this play includes lots of familiar faces, including Jason Merrells (Casualty, Queer as Folk, Cutting It, Waterloo Road, Emmerdale), Tristan Gemmill (Coronation Street, Casualty), Michael Greco (Eastenders), Ben Nealon (Soldier Soldier), Gary Webster (Minder, Family Affairs) and Gray O'Brien (Coronation Street, Peak Practice).
Twelve Angry Men: Mon 22 – Sat 27 Jan 2024
Lighthouse, Arts and Entertainment, 21 Kingland Road, Poole, Dorset, BH15 1UG
Further Information: Twelve Angry Men - Lighthouse (lighthousepoole.co.uk)