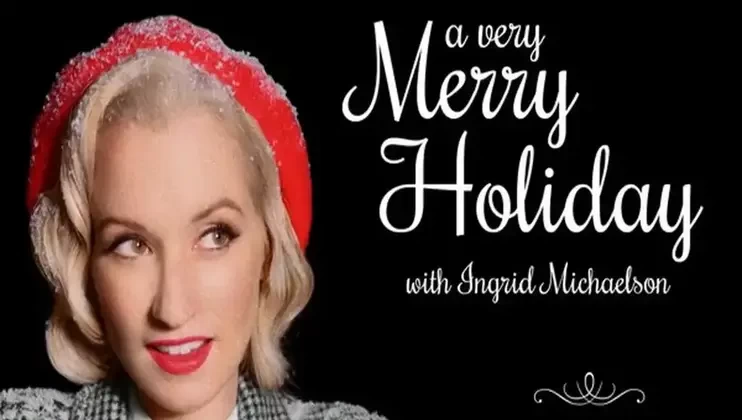 New Shows this Autumn
Ingrid Michaelson: A Very Merry Holiday – Friday 1 December
We're thrilled to welcome back the indie-pop singer-songwriter and multi-instrumentalist for a special Christmas show.
Sofiane Pamart: Wednesday 6 December
One of the world most streamed classical music artists in 2023, his work is halfway between great film music and adventure stories, both dark and poetic, and accessible for all.
JUST ANNOUNCED
The Anchoress + Leoni jane Kennedy – Friday 6 October
Singer-songwriter, multi-instrumentalist, and winner of the Freddie Mercury Scholarship, Leoni Jane Kennedy opens the show and has received praise from Alfie Boe, Bryan May, and more huge names of the alternative and rock scenes.
FRIZZI 2 FULCH + Desire – Saturday 28 October
Halloween done right as composer Fabio Frizzi pays tribute to director Lucio Fulci with a world premiere of 'Zombie Composer's Cut'. The performance and film screening are enhanced with new announcement of moody and cinematic dream pop duo DESIRE join the show. Perfect for all Halloween, film, and great music enthusiasts.
MAYRA MANDRADE + Raquel Martins – Friday 17 November
Opener announced as Raquel Martins bringing a mix of Latin-influenced modern jazz and alt-soul, who has performed with Rina Sawayama, Amaarae, Big Piig and Poppy Ajudha.
STILL TIME TO SEE
THE ICICLE WORKS - IAN MCNABB & CHRIS LAYHE - Saturday 23rd September
The Icicle Works show no signs of melting into the annals of time; with original members Ian McNabb and Chris Layhe now re-united to take a brand new show on the road.There has been resurgence in their global popularity in recent years, with their 1984 hit "Birds Fly (Whisper To A Scream)", featuring in the Netflix smash hit series "Stranger Things". Whilst Ian McNabb has kept The Icicle Works very much alive in recent years, this will be the first time in 25 years that he and Chris Layhe have played together.
Further Information on all events: Union Chapel