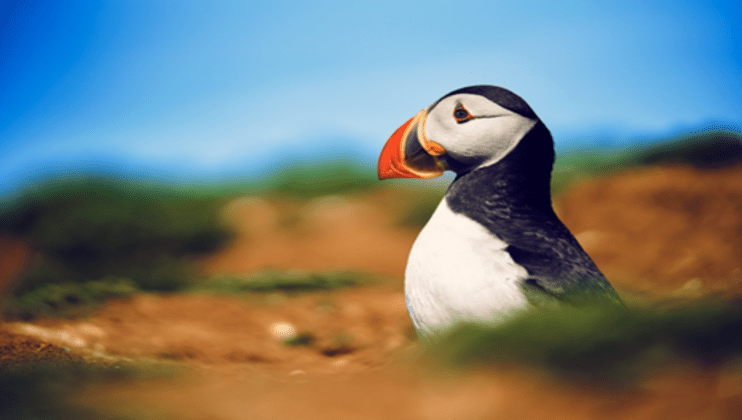 A very special 'behind the scenes' Wild Isles big-screen experience
Revered for his breathtaking, dramatic and powerful natural history documentaries, the legendary Sir David Attenborough's recent BBC TV series, 'Wild Isles' celebrates the wonders of British wildlife.
Wild Isles Live is an inspiring evening of natural wonder on the big screen. Presented by esk. Films and Silverback Films, audiences can immerse themselves in the incredible beauty of the British Isles and its wildlife - as spectacular as anything found elsewhere on the globe. The evening features highlights from the acclaimed BBC series and hears from key people who made it. This very special tour will include never-before seen footage and behind-the-scenes insight from Wild Isles' executive producer, Alastair Fothergill, the visionary documentary maker behind many iconic series including 'Planet Earth', 'Our Planet', 'Frozen Planet' and 'The Blue Planet'.
Alastair Fothergill, who hosts the evening, will take audiences on a captivating journey through the British Isles' most curious and breathtaking landscapes - from golden eagles on the Highlands' coasts to the weird and wonderful world of our woodland undergrowth. Alastair will talk about the making of this series and his past, groundbreaking work, introducing outtakes and his favourite sequences as well as introducing guests.
This live experience also features a Q&A. Audiences will be able to ask questions to Alastair in advance via the Wild Isles live website - www.wildisleslive.org or pose questions on the night, based on what they've seen so far.
At a critical time for our biodiversity, this is a unique opportunity to discuss the vital importance of conservation, individual action and the driving force to try and preserve the wonder of the British Isles.
Friday 10th May – BASINGSTOKE, The Anvil
Saturday 11th May – BRISTOL, Beacon
Thursday 16th May – EDINBURGH, Usher Hall
Friday 17th May – BIRMINGHAM, Town Hall
Saturday 18th May – LONDON, Royal Festival Hall
Tickets on sale NOW: Wild Isles Live - An evening of natural wonder