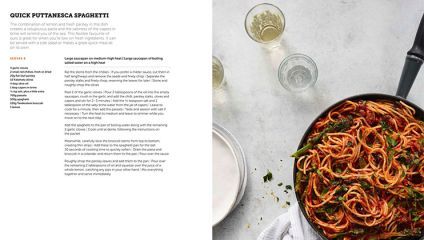 Give your Autumn a healthy start. Enter this month's competition and be in with a chance to WIN BOSH! The Sunday Times best-selling Vegan plant based cook book. We're giving away not one but 5 books!
If you want to eat more plants and less meat, and still have comforting, satisfying yet exciting and delicious meals, this is exactly the book for you.
The Hairy Bikers say it's "A really great cookbook with over 140 recipes for use every day." And Anna Jones, author of a Modern Way to Eat says "I love the BOSH! Boys, their energy and their totally original exciting approach to simple, tasty plant- based food"
With over 140 of best-loved recipes, you'll find your new family favourites, quick and scrumptious lunch ideas, showstoppers that'll impress even the most staunch steak-lover, tempting snacks, sumptuous puds and awesome cocktails, all bursting with flavour, and all without meat, eggs or dairy.
You're in with a chance to win
Thank you for entering!