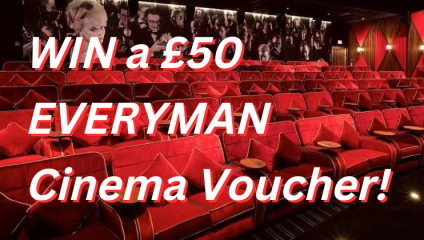 Everyman Cinema - one of the only cinemas in the UK where you can have sandwich and a drink delivered to your armchaired sofa. On our limited time offer, you can recieve a mighty £50 voucher usable at any Everyman Cinema throughout the country!
You're in with a chance to win
Congratulations! You have entered the competition, so keep an eye on your emails to see if you've won!