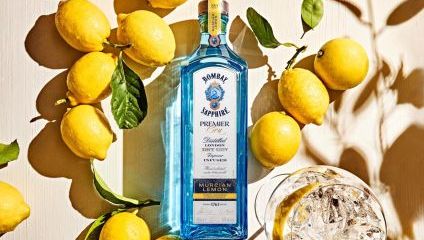 Date: Friday 26th and Saturday 27th November 2021
Location: Great Eastern Street, Shoreditch, EC1
Open from 1pm - 9.30pm on Friday 26th and 12pm - 9:30pm on Saturday 27th November
Today BOMBAY SAPPHIRE announces that it will be opening the doors to a unique shopping, food and drink experience, bringing a taste of Spain to the streets of Shoreditch in celebration of the brand's latest launch – Bombay Sapphire PREMIER CRU Murcian Lemon. Open for two days, the pop-up is a collaboration with Spanish Artist, Coco Davez, who has transformed the Great Eastern Street canvas into a vibrant, Spanish greengrocers. Nestled within the greengrocer setting is an intimate tapas and cocktail bar, where guests will enjoy Spanish sharing board and a host of exquisite cocktails.
FRUTERÍA will feature a shop for passersby to step inside and browse Spanish inspired delicacies, with packaging that has been designed by Coco Davez, making each item a collectable, keepsake piece of art in its own right. The range includes authentic produce such as lemon infused olive oil, Spanish almonds, lemon preserve and Mediterranean olives. Shoppers will also be able to pick up a 70cl bottle of Bombay Sapphire PREMIER CRU Murcian Lemon for £30 and FeverTree Indian Tonic Water to create the perfect G&T at home. For cocktail aficionados, a bottled cocktail by famous bartender Rich Woods, has been created for the pop-up. The 200ml Lemon Posset will be available to purchase at the FRUTERÍA for £12.
Enter below for the chance to experience this delicious day out for free! We will be in contact with the winner on Friday morning. Good-luck!
You're in with a chance to win
You have successfully entered this competition! Good-luck!