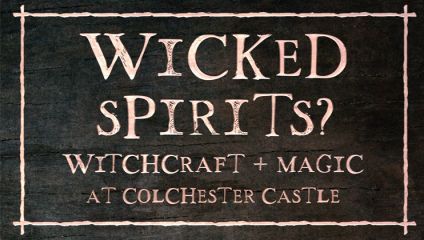 Just an hour from London, lies Colchester, Britain's First City. At the heart of the city stands, Colchester Castle, Europe's largest Norman Keep. Built on the foundations of the Roman Temple of Claudius, each year thousands of visitors head to the Castle Museum to delight in its many treasures and nationally important collections. However, Colchester Museums new exhibition will be shining a light on one of the Castle's darker periods of history.
During the 1500 and 1600's a terrifying fear campaign was spreading throughout Europe, which saw hundreds of people accused of witchcraft, arrested, and imprisoned in many locations across the country, including Colchester Castle.
For many years Colchester Castle has told the stories of those who hunted suspected witches – such as the notorious Witch Finder General, Matthew Hopkins – but now, five hundred years later, Colchester Museums will be bringing the stories of those that suffered out into the open, telling their forgotten stories and challenging its visitors to question who the 'wicked spirits' really were?
WIN – To celebrate the opening of Wicked Spirits? Witchcraft + Magic at Colchester Castle, you could win a family ticket to the Castle Museum, including the exhibition.
Ticket must be redeemed within one year of issue
You're in with a chance to win
You have successfully entered this competition! Good-luck!