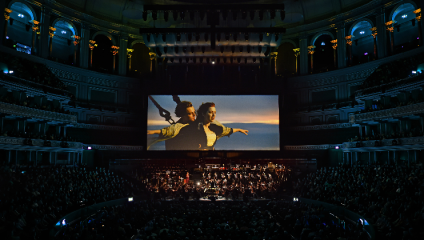 Be in with a chance to win a pair of premium stall tickets to see Titanic Live at the Royal Albert Hall on Sunday 10 July, 7pm. 
Jack and Rose are back on the big screen. Celebrate the beloved blockbuster this summer with Titanic Live.
Relive James Cameron's 1997 romantic epic, as Leonardo DiCaprio (Jack) and Kate Winslet (Rose) fall in love aboard the ship during its ill-fated voyage.
Nominated for a huge 14 Academy Awards, Titanic is still globally one of the most loved films ever made. See the film screened in high definition at the Royal Albert Hall, as James Horner's timeless score is played live on stage by the Royal Philharmonic Concert Orchestra.
You're in with a chance to win
You have successfully entered our competition!