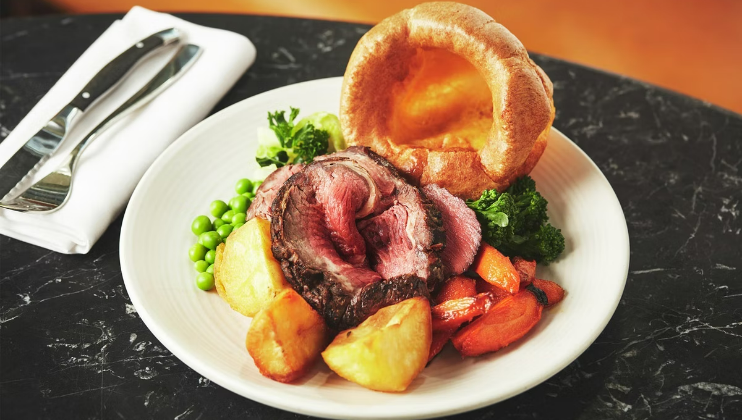 Who doesn't love a roast on a Sunday? Autumn's definitely arrived and we're feeling the need for some hearty food and a nice cosy fire. This week, London + Culture Calling are giving away the chance to win a gourmet roast with a difference at a selection of Gordon Ramsey's London restaurants. From family-friendly Bread Street Kitchen & Bar, just a stone's throw from St Paul's, to the riverside surrounds of The Narrow in Limehouse, there's a perfect location for a London day out.
Created with only the finest produce and native breed meats, including dry-aged sirloin of rare-breed beef, and served with all the trimmings – Yorkshires, roast potatoes and seasonal vegetables, it's the perfect experience for some stylish Sunday dining.
What's Included:
You and a friend or family member can tuck into a Classic British roast made with the finest regional produce, native breed meats with all the trimmings.
Choose from selected Gordon Ramsay restaurants in London including:
Bread Street Café, Ealing
Bread Street Kitchen – St Paul's and Southwark
Heddon Street Kitchen, Piccadilly
Gordon Ramsay Bar & Grill, Mayfair
Gordon Ramsay Bar & Grill – Park Walk (dog friendly)
Gordon Ramsay Bar & Grill – Chelsea (dog friendly)
The Narrow, Limehouse (dog friendly)
York & Albany, Regent's Park (dog friendly)
Excludes fine dining restaurants (Restaurant Gordon Ramsay, Petrus by Gordon Ramsay, Savoy Grill Gordon Ramsay and Lucky Cat by Gordon Ramsay) and The River Restaurant.
Enter today to be in with a chance of winning.
You're in with a chance to win
You have successfully entered this competition! Good-luck!