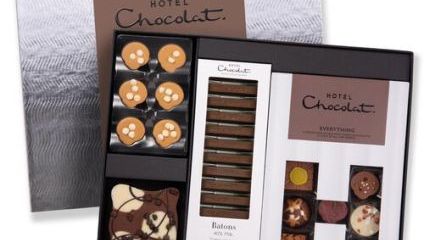 Win this stunning showcase of recipes across all of the chocolate genres!
Hotel Chocolat recognise the impact their business has on the environment and have taken bold steps towards 100% recyclable or re-usable packaging by the end of 2022 – and are 94% of the way there already - and achieving net carbon zero by 2030.

Enter this Culture Calling competition for the chance to win this array of flavour combinations. The Everything Collection features an range of chocolate recipes covering all of our genres. From sophisticated chocolate batons and gooey caramels to nutty pralines, this selection of bestselling treats will take you on an irresistible tasting journey. Presented in a beautiful plastic-free box.
You're in with a chance to win
You have entered this delicious competition!