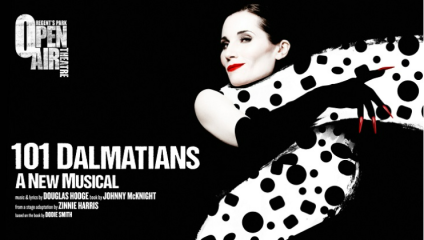 Win a pair of Price Band A tickets (normally £60 each) and a Picnic for Two for 101 Dalmatians
This summer, Regent's Park Open Air Theatre celebrates its 90th anniversary with a brand new musical adaptation of 101 Dalmatians.
When infamous Cruella de Vil sets her sights on a new Dalmatian fur coat, there's trouble ahead for Pongo, Perdi and their adorable litter of puppies. Playing from 12 July to 28 August, and based on the classic story set in the heart of Regent's Park, this new musical adaptation, packed with puppetry, is perfect for a summer's day.
For more information visit openairtheatre.com
You're in with a chance to win
Congratulations you have successfully entered this competition!