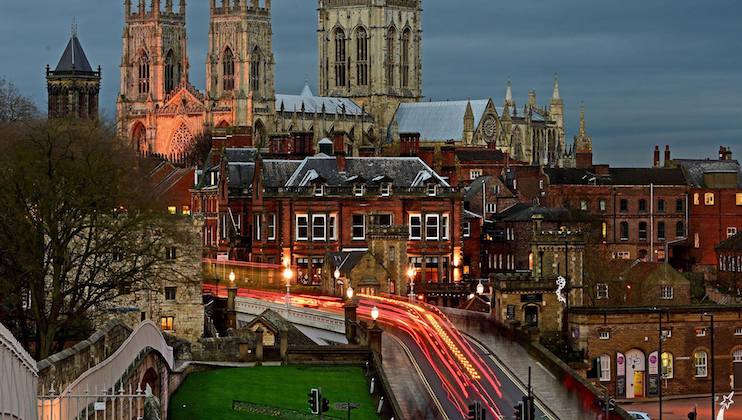 Drink responsibly and have fun in York
It's pretty common knowledge that York is the place to go for ancient medieval architecture and fascinating Roman history, but few know that it's also a spot to visit for a nightlife that rivals Newcastle or Manchester and an actual revolving dancefloor. While away your day at Jorvik or York Minster, but be sure to head out in the evening to sample this vibrant nightlife.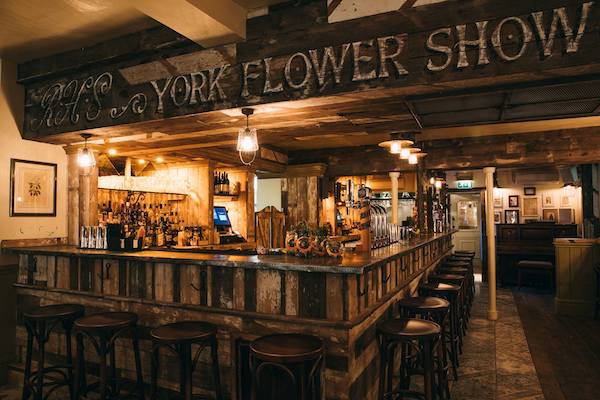 Image credit: The Botanist York via Facebook
Like to start the night out with a cocktail or two? Head to the historic shopping area of the shambles and nip into the beautiful Botanist for a stylish drink in wonderful antique settings, or you may prefer the more contemporary gin/cocktail bar Evil Eye. On a budget? Head down to York's very own Revolution where you can get 2-4-1 cocktails until 9pm every day except Saturday. Fans of real ales and craft beers should head down to the taxidermy filled House of Trembling Madness or the award-winning Pivni taproom.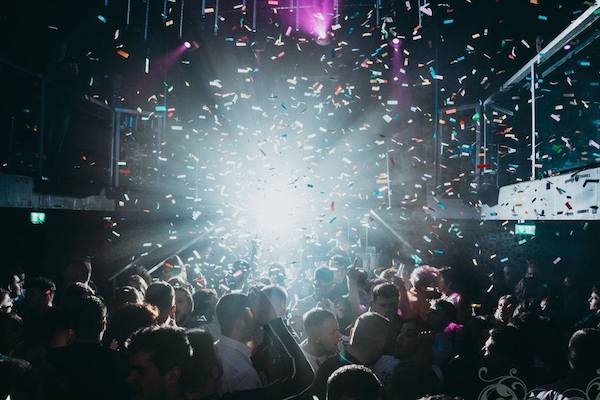 Image credit: Kuda via Facebook
Once you're suitably merry, the city boats nightclubs for fans of all musical persuasions. For fans of the big multi-room nightclub, your go to spot (which is close to the stylish bars around the Shambles) is Kuda. Try not to lose your friends in this club's three unique rooms, which include a chart-topping dancing room, a tiki bar for Hip Hop and R&B fans and the more sophisticated upstairs Mambo lounge.
For the heart of York's late-night scene head across the River Ouse to find the cities array of nightclubs. Enter, one of the city's most iconic student locations: Popworld. If you were raised on a diet of Cotton Eye Joe and 2 Become 1, if the novelty of Mr Brightside hasn't worn off in the last 16 years or if you cannot yet let go of High School Musical- Popworld is the place for you. The revolving dance floor is as nausea inducing as one might believe but the £1.75 drinks and crowd rendition of Craig David's 7 Days will have you coming back again and again. Fancy a bit more of that? Head over to the neon lights (well, neon flooring) of Flares and give us your best Saturday Night Fever impression
Image Credit: Fibbers via Facebook
And now for something completely different. For those of you who aren't ready to give into the cheese just yet, Fibbers is your go to cool-guy indie bar. This legendary venue has been a huge part of York's music scene since the early '90s, and its post-show and weekend club nights will be sure to play bands like Arctic Monkeys, Oasis and The 1975 (to name a few) late into the night.
When all of York's clubs turn up their lights and start sweeping you out of the door, you have a decision to make: head home and down a pint of water or crack on to Mansion? Open until 4am, the underground spot of Mansion is a house and techno haven for those who just don't want to go home yet. Guest DJs and themed nights in a beautiful Grade I listed building (not that that matters at 4am), Mansion truly is an experience like no other. Drink responsibly, York.