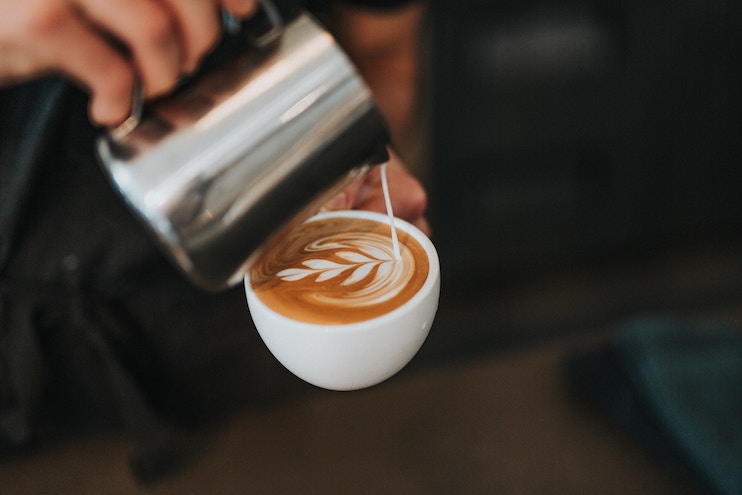 York was recently named England's best and most beautiful city to live in. There are a huge number of things about the historic city that draw people in, whether for a day trip or a permanent living arrangement, and one of them has to be its abundance of independent cafes and coffee shops. Here's a list of some of the best.
Where to go for a cup o' joe
---
Bison Coffee
Nestled in a street of terraced houses, Bison Coffee is easy to miss, which makes it the perfect quiet spot to sit with some reading or catch up with a friend. Come for the fantastic brownies and stay for the cosy atmosphere - Bison is softly lit by vintage lamps, and a trip there is almost like settling down in someone's quirky living room. They offer a range of bagels and sandwiches, including vegan options, very inexpensively.
Bison Coffee is located at 17 Heslington Rd, York, YO10 5AR
---
Gatehouse Coffee
Gatehouse is a firm tourist favourite, and it's easy to see why. Unique and charming, this spot is built inside the walls of a tower, so you can take a well-deserved break with a good coffee. The cafe has three levels, and is furnished with slouchy sofas and fairy lights. If you're lucky, you'll stumble upon one of the days they're serving their enormous cinnamon buns - well worth trying before the end of your visit to York.
Gatehouse Coffee is located at Walmgate Bar, Walmgate, York YO10 2UB
---
Partisan and The French House
Partisan serves a large and varied brunch menu, plus a lunch menu and unique menus for evening dining. All the meals are extremely filling - but be sure to leave room for cake on the way out. The bakery recipes are unique and delicious, the most regular thing on offer being the fantastic scones. The place has a vintage charm - everything in the cafe is for sale, from the paintings on the walls to the chairs you sit on. Partisan is a mere five-minute walk from the railway station so be sure to stop by on your way in or out.
Partisan is located at 112 Micklegate, York, YO1 6JX
---
Coffee Culture
Built over several floors in typical York style, Coffee Culture is a cosy hidden gem, and an ideal spot for a breakfast or lunch that won't cost you too much. Their menu is huge, and the coconut milkshakes are like nothing we've had anywhere else. Be sure to check out the specials board, and their range of cakes and pastry. The staff are always chatty and welcoming, and you can get a nice spot for people watching on the top floor.
Coffee Culture is located at 41 Goodramgate, York, YO1 7LS
---
FortyFive Vinyl Cafe
FortyFive Vinyl Cafe not only serves delicious coffee, but is home to an extensive and lovingly selected record collection for visitors to peruse. Check it out if you're a music lover, because FortyFive host live gigs regularly and it's a chilled out venue to spend an evening in. They have a range of grilled cheeses served 11am-6pm, including the Graceland (served with bacon and peanut butter!) FortyFive also offers a simple yet varied breakfast menu with vegetarian and vegan options.
FortyFive is located at 29 Micklegate, York YO1 6JH