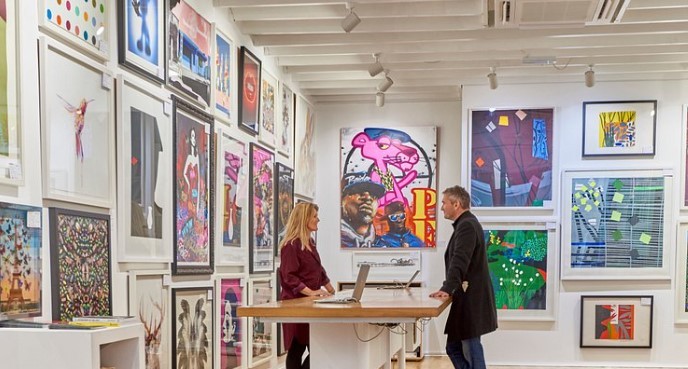 In the wonderfully cultural, colourful and eclectic Brighton, there can be little better than browsing one of the town's Art galleries and satisfying the senses with all that the artistic world has to offer.Brighton is full of exciting galleries that span the genres: from edgy, innovative, emerging art forms to fine art, sculpture and ceramics. There is a gallery to suit all tastes.Feast your eyes on both the Art history and the creative future of the town. Maybe even pick up a little piece of Brighton culture to take back home with you!
Phoenix Art Space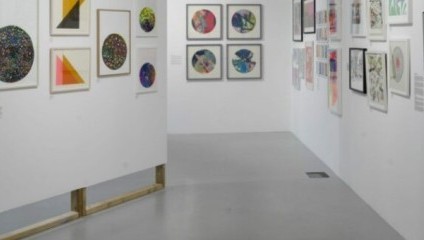 Phoenix Art Space, 10-14 Waterloo Place, Brighton BN2 9NB
This dynamic and unique arts organisation encompasses two public galleries alongside multiple artist studios, located in the very heart of Brighton.
Explore some exciting, diverse art in their spacious, Main Gallery showcasing works from local and national artists. Or why not delve into their rolling programme of regular exhibitions and community events which are open to all, including talks from the artists themselves, as well as workshops and short courses.
Take a wander past Phoenix Art's Window Gallery, running the length of the front of the building and showcasing the work of their very own studio artists!
---
Kellie Miller Arts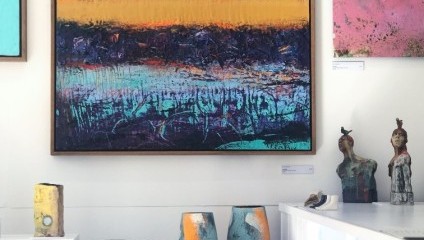 Kellie Miller Arts, 20 Market Street, Brighton BN1 1HH
Here in this award winning, artist-owned gallery based in the Brighton Lanes area, art enthusiasts can enjoy the work of some incredible artists, both nationally and internationally.
The gallery has a truly authentic approach to the appreciation of art work, with a mix of interesting media that really communicate the artistic process - everything from ceramics and sculptures to textured paintings is on view here to enjoy!
If you are in the market for a one off, abstract piece or just want to immerse yourself in some vibrant art, this is definitely worth a browse!
---
Brighton Museum and Art Gallery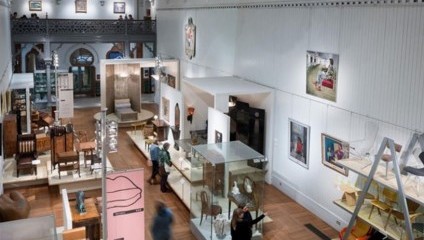 Brighton Museum and Art Gallery, Royal Pavilion Gardens, Brighton BN1 1EE
Brighton's central museum and art gallery, within the iconic Royal Pavilion Gardens area, is a City charity owned and run enterprise with some eclectic collections that are well worth a visit.
As well as contemporary art and design, the gallery houses fine art and a number of changing exhibitions which offer an intriguing insight into the work and changing face of the local area.
Displays are exciting and interactive - offering something to appeal to all ages and artistic tastes!
Subsidised and group tickets are available from the gallery website.
---
Labyrinth Art Gallery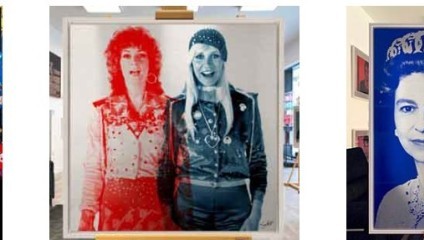 Labyrinth Art Gallery, 56 Market Street, Brighton BN1 1HH
Labyrinth has been a labour of Brighton love for its founder and owner, who relocated to the town centre to open this gallery. A fusion of passion for music and art, led to its artistic focus being firmly on Pop Culture which fits perfectly within the ethos of this achingly on trend city.
Alongside a variety of collectable Pop Art and memorabilia, programmes include collaboration with current pop icons and some private viewings. Competitions and limited edition series are also just some of the exciting events taking place on a regular basis at this gallery.
This is a refreshing and very current take on the traditional art gallery which is absolutely worth a visit!
---
Two Kats and a Cow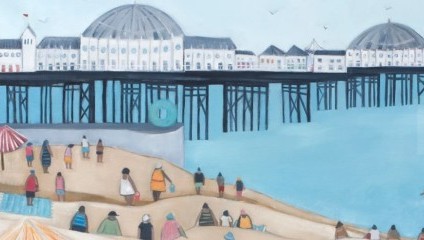 Two Kats and a Cow, 167 Kings Road Arches, Brighton Beach, Brighton BN1 1NB
This unusual gallery is Brighton's oldest, independent fine arts gallery and has its origin in 2001, when three artists (Katty McMurray, Kathryn Matthews (the two 'Kats') and John Marshall (the 'cow') took on a collective studio space on Brighton Beach's Victorian seafront. Five years and many exhibitions later, Two Kats and a Cow gallery was born!
The gallery now houses work from some of the best jewellers, ceramicists and sculptors as well as their own paintings and boasts collectors from around the world.
Hosting an annual show every Spring and other events throughout the rest of the year, this gallery is a must see destination!
---
Enter Gallery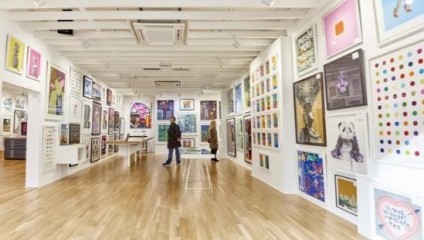 Enter Gallery, 13 Bond Street, Brighton BN1 1RD
Located in the bohemian North Laines area of Brighton, at this gallery you will find one of the largest collections of framed, limited edition art prints in the UK.
The team at Enter have a wealth of experience in the art world and their ethos centres around a dedication to supporting emerging artists and inspiring creativity. If you're looking for a gallery that is welcoming, open and inclusive, take a look!

Events are ever changing and always varied: from an exhibition around cigarette branding to an interactive Brighton Street Art tour! Something to draw in the most ambivalent of art gallery visitors!
---
The Brighton Box Art Gallery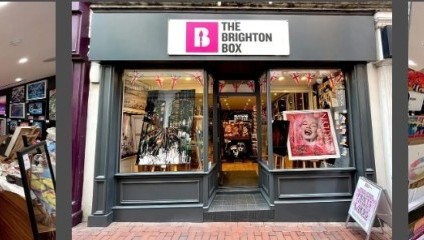 The Brighton Box Art Gallery, 21 Dukes Lane, Brighton BN1 1BG
Brighton Box is a small, independent art gallery just off the seafront, encompassing original and fine art, ceramics, glassworks and sculpture.
Primarily focused on promoting the work of local artists, they pride themselves on being the friendliest art gallery in Brighton with affordable and accessible art that would be at home in any house or work place!
A fantastic gallery for a browse around or to pick up an arty present for a friend (or yourself!), this is a really colourful space with a good range of artistic works to enjoy!
---
Fabrica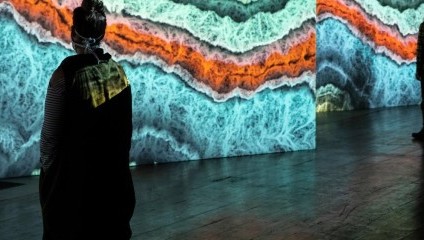 Fabrica, 40 Duke Street, Brighton BN1 1AG
A visual arts organisation, Fabrica is based in a former Regency church in the heart of Brighton, commissioning contemporary installations that are specific to the building. This gallery is very much a space for artists to work, but also for visitors to see those creations and to experience the art!
Events, exhibitions and talks are held throughout the year. There is always something exciting and innovative to see at Fabrica - well worth a look!
---
Hove Street Art Gallery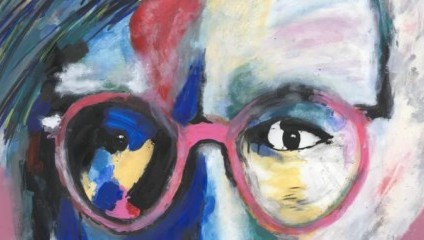 Hove Street Art Gallery, Hove Street, Brighton & Hove
Just a stone's throw from the centre of Brighton, in the heart of Hove, this gallery brings together a wide ranging array of wall art and sculpture together with original work and prints.
A passionate supporter of KidsOut, a charity for children and mothers fleeing domestic abuse, the gallery's owner regularly auctions his own artwork to raise money for this cause and also donates a percentage of all sales to the charity.
There's something for all styles and budgets at this wonderfully independent gallery!
---
Cameron Contemporary Art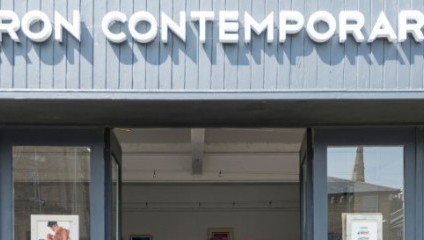 Cameron Contemporary Art, 1 Victoria Grove, 2nd Avenue, Brighton and Hove BN3 2LG
This gallery opened its permanent home in Brighton around 2013 and is the brainchild of a professional artist and a perfomer/producer. CCA quickly established itself as a firm fixture on the Hove art scene, showcasing an ever changing programme of both established and new, emerging talent from across Britain.
Pieces span the range from traditional to contemporary and cover the whole spectrum of artistic media. Exhibitions are held every couple of months and vary widely in content: tastings, talks and open evenings of theatre!
Why not take a look at what is on offer to tickle your artistic tastebuds soon!
---