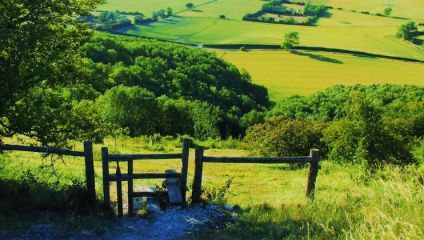 There's so much nature to explore around Brighton and Hove!
There's nothing lovelier than taking a walk surrounded by beautiful nature. Here at Culture Calling we are always on the lookout for more places to explore, more hills to climb and more views to admire. Check out our guide to the best places in Brighton and Hove to get your fill of all that nature has to offer.
---
Stanmer Park
Stanmer Park is part of the gorgeous South Downs National Park, and is one of the best places to head for walks in Brighton. There is plenty of open space for you and your family or friends to walk, explore, or have a relaxed picnic. If you get thirsty, you can stroll over to Stanmer Village, the hugely picturesque village found in the park, which has a tea room as well as a pretty church.
---
Withdean Woods
If you like your nature that bit darker and mysterious, you might like a visit to Withdean Woods, easily accessible from the centre of Brighton by bus. These lovely woods boast a large range of wildlife, such as foxes and badgers, and is a great spot for bird watching. If you or your family are partial to bit of twitching, you'll want to go for a walk here, where you are in with a chance to see a great spotted woodpecker, a tawny owl or a goldcrest.
---
Ditchling Beacon
Ditchling Beacon, the highest point in East Sussex, is situated south of the village of Ditchling, and not far from Brighton. At 248 miles above sea-level, you can get some incredible views of the surrounding area, particularly the beautiful lands of the Downs. There's also a marked walking trail that takes you from here to another great spot, Devil's Dyke. The beacon is also on the site of an ancient Iron-Age hillfort, so perfect for any history buffs who love nature too!
---
Waterhall Dew Pond
Waterhall Conservation Area is a special place, with an unusual feature of a dew pond, a makeshift drinking hole for animals dug into the ground. The dew pond at Waterhall attracts many different kinds of wildlife, such as amphibians and waterfowl. There are also sheep grazing around the area which help maintain the local habitat. If you fancy it, Brighton and Hove council are always looking for volunteer shepherds to aid in looking after the local livestock.