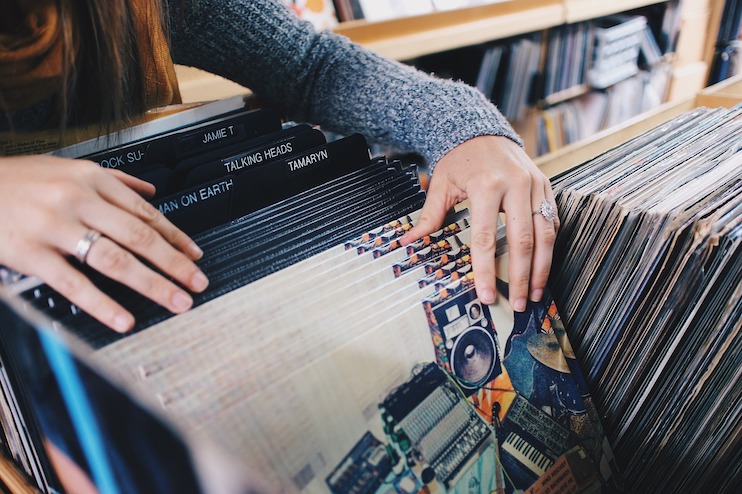 Get your paws on some vinyl at these stellar stores
---
Resident Music
Resident Music is a one-stop shop for music fans in Brighton. As well as the best in current records, you'll find extensive back catalogues and rare editions. The shop sells tickets to local gigs and has had some huge names play in-store, from Laura Marling to the xx. What's more, the shop has some of the friendliest and most helpful staff around, and they know their stuff - so you're sure to get something to your taste even if you just come in for a browse.
---
The Record Album
Located just a stone's throw from the station, this blue and white Brighton institution stocks a wide variety of records, but with a strong focus on film soundtracks and anything Hollywood or showbiz-related. There are a lot of rare beasts hiding amongst the stacks, but owner George will happily help you in your search, and his music knowledge is unrivalled, so you're sure to find whatever you're looking for.
---
The Wax Factor
This record store and bookshop has been trading for almost 35 years now, and it only gets better with age. You could spend hours flipping through vinyl here, but our top tip? Get down (that's on your knees, rather than boogying) to stock up - there are a ton of hidden treasures stacked at the back of the shop. Prices aren't low for the collectibles, but grab four selected LPs you like and you'll be down only a tenner.
---
Across the Tracks
For used and second-hand records, Across the Tracks brings the cream of the crop. This old-school shop is always ready to go above and beyond in their recommendations and the records are always in great condition, so if you're not fussy about getting something pristine, you're sure to find some really good value purchases. They'll even clean the records before you buy!
---
Mr Bongo
Having only been open a couple of years, Mr Bongo is a relative newcomer compared to many others on this list, but the owners have years of experience since running the original Mr Bongo incarnation in London's Soho in the 90s. The bright and airy shop specialises in Brazilian music but will be able to satisfy pretty much any of your musical desires - check out the online store for a preview.