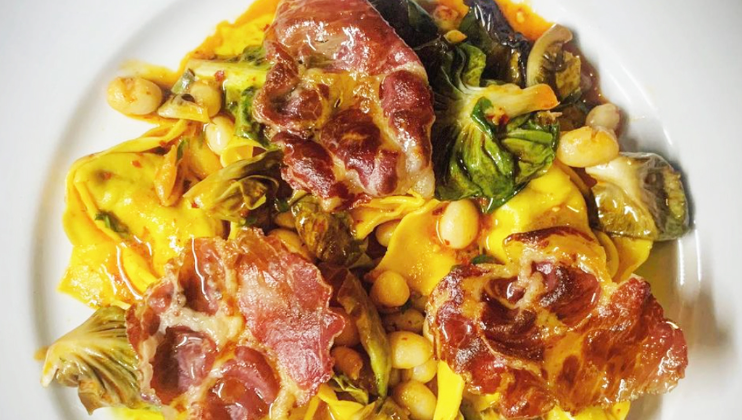 Mamma mia! We've selected the best places in Bristol to eat when it comes to this Italian staple. You'll be so impressed it's almost im-pasta-ble.
Being one of the most loved Italian foods, it probably comes as no surprise that picking a prime pasta spot in Bristol is not always easy. With hundreds of different dishes to try, from the cheerful and easy takeaway to the full dining experience, from the new to the heritage-driven and several choices; we thought we'd do you a favour and piece together a shortlist of the best pasta in Bristol. Thank us later.
Pasta Loco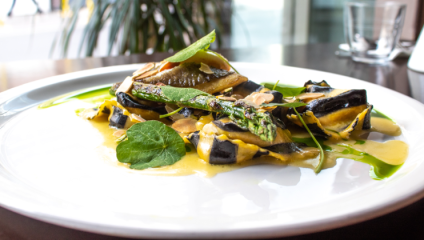 37A Cotham Hill, Bristol, BS6 6JY
Bristol's Pasta Loco is an ever-popular fresh pasta spot that encapsulates the passionate nature of Italian food. Run by cousins Ben and Dominic since 2016, they've accumulated years of international hospitality and cooking knowledge between them and came to the homely community of Bristol to open the city's first fresh pasta spot. It's essential to book a table in this bustling restaurant, and whilst it's not one of Bristol's cheaper options, it is well worth splashing out for a celebratory dinner.
The ever-changing menu is peppered with technical Italian pasta terms that you might not recognise, and a sign on the wall requests that you ask the passionate and well-informed waiters instead of simply Googling it, therefore getting the full experience. Every strand and piece of pasta is prepared fresh in house, each day, so don't expect the menu to be the same on your every visit. But dishes like Pappardelle with wild boar ragu, stuffed breast and sous vide fillet (ok, you're allowed to Google with that is) give you the idea of the luxury of these hearty Italian dishes. Enjoy perusing the fresh ingredients of the starter choices and the exciting, seasonal desserts: at the time of writing, they're offering a summer hit in an Aperol Spritz Cheesecake with coconut marshmallow!
---
Pasta Ripiena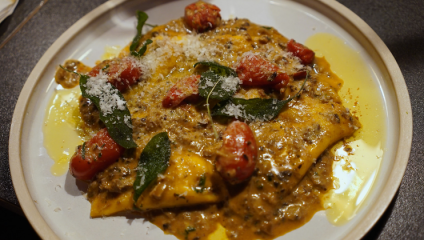 33 St Stephens Street, Bristol, BS1 1JX
Otherwise known as Pasta Loco's sister restaurant and the UK's first ravioli restaurant, there's not much else to add to Bristol's Pasta Ripiena considering all the wonderful things we mentioned above.
However, it's important to note that their expertly crafter fresh pasta is all prepared in fresh parcels. Simplicity is key here, with the restaurant using organic and local Italian ingredients to bring a promise of flavour, heritage and authenticity to each bite.Try their Saffron and Potato Ravioli with Crab Bisqué and River Ex Mussels.
To make a reservation, click here.
---
Bomboloni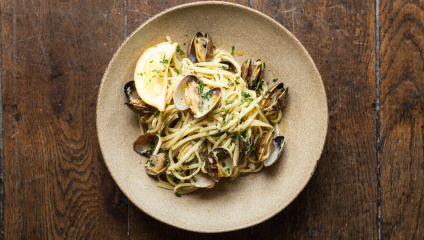 225 Gloucester Road, Bristol, BS7 8NR
With a mantra of keeping it simple, this casual restaurant-come-cafe offers great wine, coffee, homemade Italian desserts, pizzas and delicious pasta dishes, with a hearty family atmosphere. Try their Roast pepper & local ricotta ravioli for a fresh mix of local ingredients and Mediterranean flavours.
Bomboloni serves incredibly authentic Italian dishes including Italy's famous bomboloni doughnuts.
To check out what's on the menu right now, click here.
---
San Carlo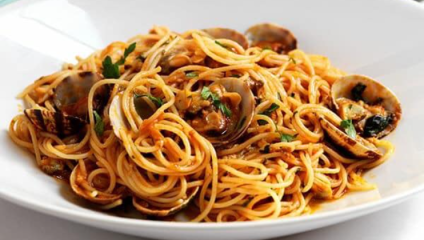 44 Corn Street, Bristol, BS1 1HQ
A lavish, Italian venue in Bristol up keeping its high standards towards modern Italian cuisine. It's only a 5 minute walk from the Bristol Hippodrome making it a perfect pre-theatre pasta spot too!
The menu includes carefully selected dishes straight from Italy honouring the different regions through a plethora of culinary flavours. With both excellent pasta and delicious sea-food choices you're certainly going to find dishes that you won't have tried before.
Lobster Ravioli is a particular favourite. Pair it with oysters and a delicious wine for a memorable meal.
To make a reservation, click here.
---
La Grotta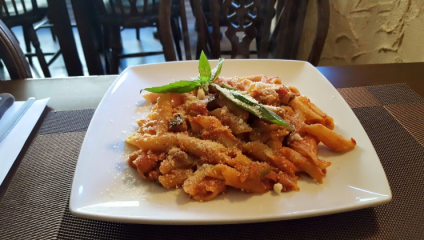 9 Union Street, Bristol, BS1 2DD
Located in the heart of Bristol's busy shopping area, Broadmean is La Grotta; an independent Italian restaurant that has been with the same family for over 35 years.
Meaning 'cave' in Italian, La Grotta has a warm and welcoming family sourcing the freshest ingredients - most of which directly being imported from Italy. There's no better way to enjoy authentic Italian food.
Their menu is filled to the brim with pasta options and with prices starting from just £11 a dish, you may want to save some room for seconds. No matter what meal you go for, you can be assured that you will be transported with flavours through Italy from starter to dessert.
---