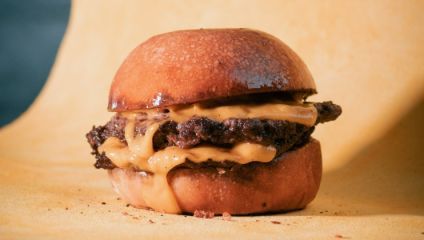 Warning: the following feature will contain many a cheese pun. They might not be very Gouda. See, we did warn you.
If you're in the camp that thinks the mighty cheeseboard is the gastronomic highlight of any occasion, that a burger without a layer of oozing cheese is missing a trick, or a Worcester sauce pepped slice of mature cheddar on toast really can cure all ills (mainly hangovers), then read on for our top picks of our capital's best shrines to the sweet baby Cheesus.
St Moritz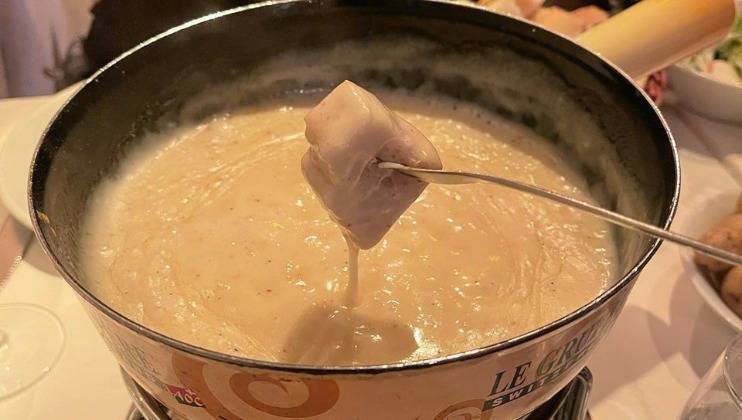 161 Wardour Street, W1F 8WJ
If you're craving the silky smoothness only a creamy cheese Fondue can provide, look no further than St. Moritz. Gracing the streets of Soho since 1974, it's officially London's oldest Swiss restaurant. Get gooey with a selection of bubbling cheeses and accompanying delights ranging from wild mushrooms to the classic stalwarts of bread and potatoes. In queso emergency, if there are any non-cheese fans amongst you (sacrilege!), then they can happily indulge in the delectable prime beef fondues and you can all finish off the fondue feast with the gloriousness of the oozing Swiss chocolate fondue.
Fondue prices start from £22.50 upwards. You can check out the menu here.
---
The Cheese Bar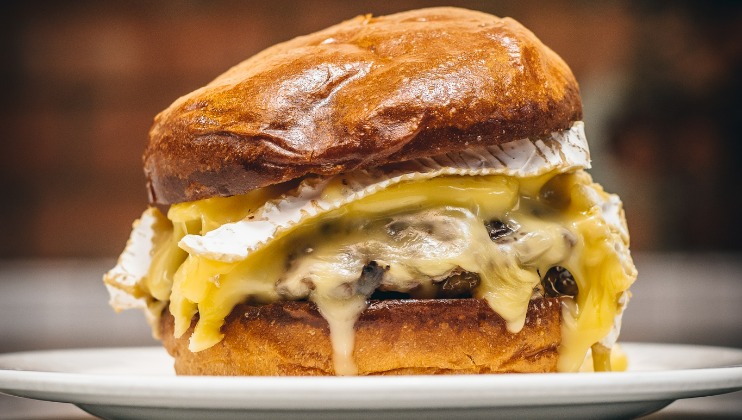 Unit 93-94, Chalk Farm Road, Chalk Farm, NW1 8AH
Despite being located in cool Camden, this is certainly a cheesy place. The Cheese Bar caters to all your fromage related fancies but is undoubtedly renowned for the grilled cheese sandwiches. Whether you're after the perfect flavour-balance of the Cropwell Bishop Stilton, Bacon and Pear Chutney, or want to tantalise your taste buds with the Queso Chihuahua, Chorizo and Jalapeno, these oozing odes to their love of cheese are not to be missed. Add to this menu heroes such as the poutine with Gringa curds, short rib and bacon gravy, and the Devon Blue ice cream (trust us, it really works) and you've got yourself the makings of a dairy-lover's dream.
---
Champagne + Fromage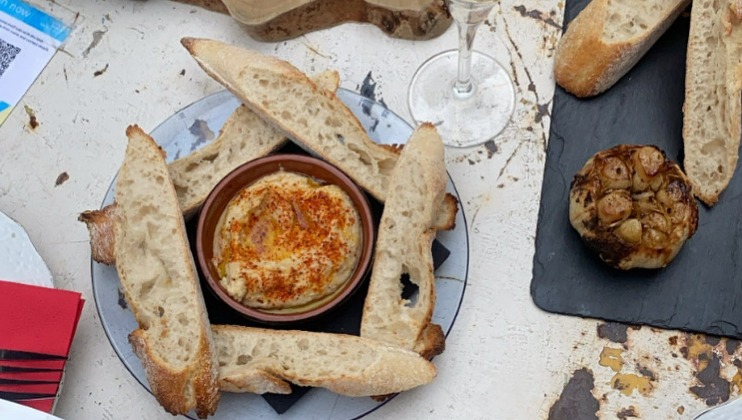 22 Wellington Street, London, WC2E 7DD
What's better than enjoying a whole host of cheese? Enjoying a whole host of cheese with a glass of crisp bubbles in hand of course. Luckily, Champagne + Fromage are experts in the answer to that equation. With three charmingly rustic locations in London, be entranced on arrival with over 50 French cheeses to choose from and a range of carefully selected fizz to perfectly compliment them. We'd recommend going all out and ordering both an expertly selected cheese board and a charcuterie board both stacked with grapes, breads and pickles, none of which can be faulted. There'd also be no judgment from us should you choose to also opt for one of their sensational baked camembert's, our fave is the onion comfit and raspberries. Ideal for all your fromage forays.
Champagne + Fromage can also be found in Brixton and Greenwich.
---
La Fromagerie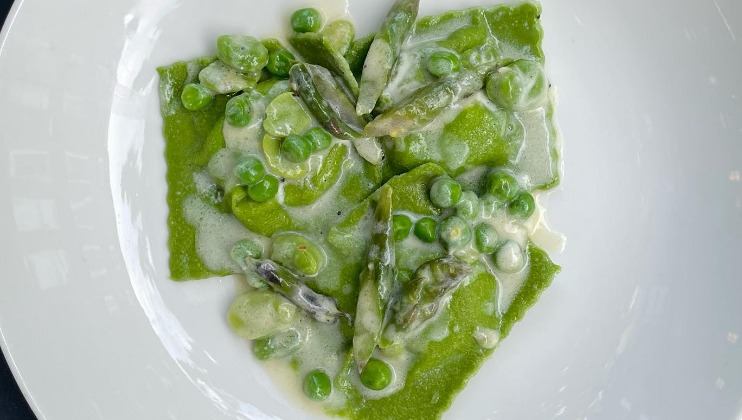 For serious cheese enthusiasts, La Fromagerie is something of an institution. Their top-notch collections are sought after by the top chefs and restaurants and if you take a visit to one of their shops it's easy to see why. With cave of wonder walk-in cheese rooms, their long-established stores in Highbury, Marylebone and bloomsbury are a mecca for fans of fromage. As well as their shop and cheese room, cheese lovers can now enjoy the café and bar where breakfast, lunch and dinner will be served up daily, not to mention their fantastic take on Saturday brunch. Pulling out all the stops for a cheese feast, think soufflés and fondue, not to mention their incredible cheeseboards sampling the best from around the world.
---