Fishing the best sushi out of the pool of choices for you. Get your omega 3 and sodium kick at some of our top selections of sushi joints in London, whether you're craving nigiri, maki, or an excuse to neck some sake. Discover where you can find the best sushi in London…
Good sushi can often be on the pricier side, and that's because good quality fish is expensive. When it comes to the topic of sushi you really do get what you pay for and we've compiled a list of the top spots right now that will have you darting for your chopsticks.
Whether you're looking for a light lunch bite or a place to celebrate a special occasion- there will be something in this list that will Maki your day.
From Michelin-starred hotspots with sushi masters crafting bite-sized morsels of rich and inventive flavours to traditional Japanese cuisine to fusion restaurants that seamlessly blend global dishes for your palette to enjoy.
No matter what you're searching for when it comes to enjoying sushi in London, this list will have you covered.
Endo at the Rotunda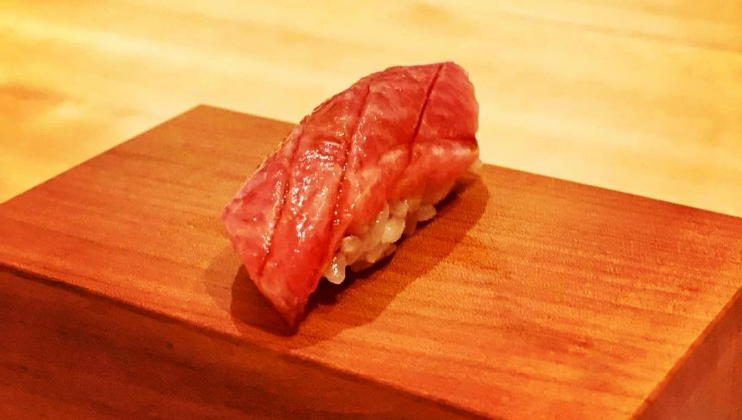 Television Centre, 8th Floor The Helios, 101 Wood Ln, W12 7FR
The redevelopment of the White City area got plenty of tongues wagging and tummies rumbling, but none quite so much as this sushi restaurant in the rotunda of the former BBC headquarters.
Endo at the Rotunda is named not only for its location but also for master sushi chef Endo Kazutoshi, who decided to head up his own venture after tenures at Zuma and Catalonia's El Bulli.
Kazutoshi is a third-generation sushi chef and well-known for his talent; he made no bones about his mission to get a Michelin star at Endo, and his wish was fulfilled, well deserved we say. Guests can expect an elegant, minimalist Japanese space that seats just 15, and a small and elegant menu to match.
For dinner, you'll get the Omakase menu of twenty courses for £220 - that's just £11per course. Bargain! Make sure to get in as early as possible with a reservation: no walk-ins allowed.
---
Itadaki Zen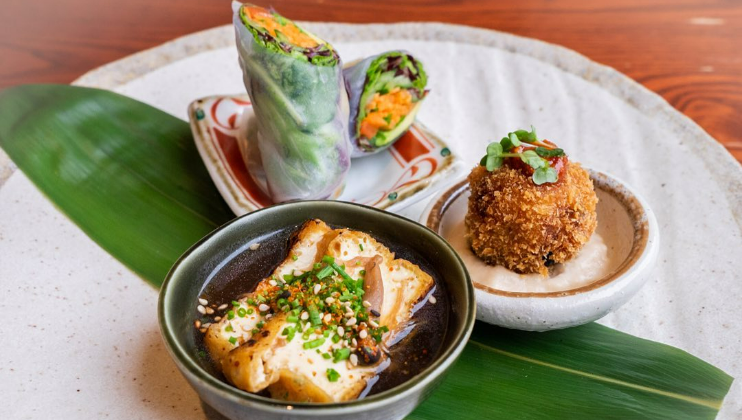 139 King's Cross Rd, WC1X 9BJ
Not everyone is inclined towards raw fish, and guess what, sushi isn't all about that either. If you prefer to stick to veggies or have a vegan in the group, Itadaki Zen is the spot for you as the first organic and vegan sushi restaurant in Europe.
Known as a sociable venue, they regularly host events and live music. The combination of food and experiences that are both good for the body and the soul equates to a wholesome, conscious, experience. Their set menu is also on the affordable range of pricing with dishes starting from £4- we recommend the vegan tempura!
---
Nobu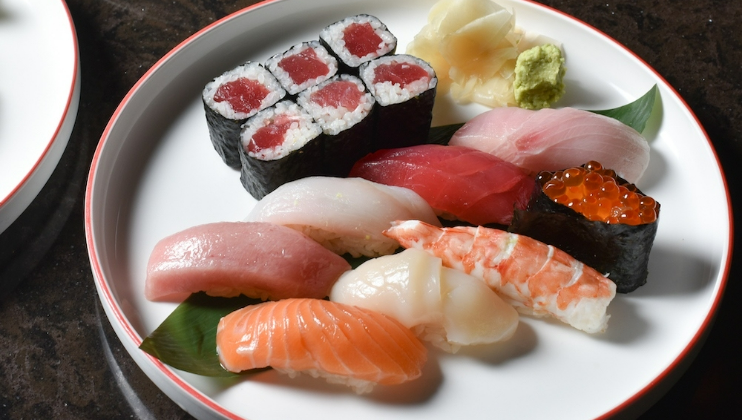 19 Old Park Ln, W1K 1LB
Part of the infamous Nobu Matsuhisa's chain, with three locations in London, on Park Lane, Berkeley Street and Shoreditch. Matsuhisa is one of the worlds most celebrated chefs and if you head to Nobu you will most certainly find out why.
Famed for its miso black cod (and many other bites on the menu) Nobu is renowned for combining mature flavours and unprocessed ingredients. From their classic shiitake mushroom salad to their stand-out, sumptuous lobster quinoa, Nobu is perfect for anyone looking to enjoy a five star experience with quality food, exceptional service and rich flavours.
To explore their menu's, click here.
Reservations are necessary and tend to fill up quickly especially on weekends so make sure you book in advance.
---
Kikuchi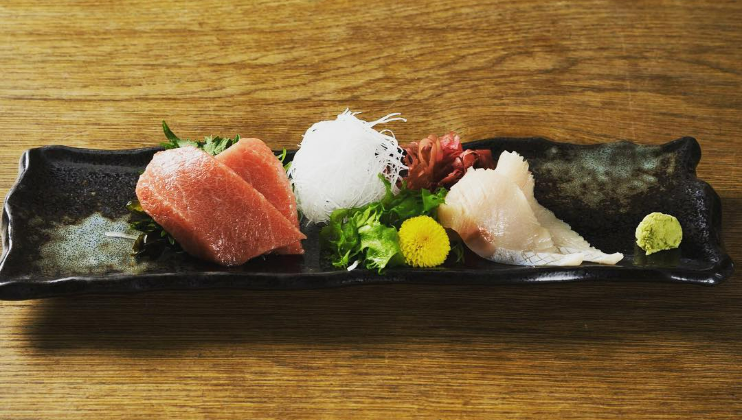 14 Hanway St, W1T 1UD
When it comes to quality and authenticity, Kikuchi hits the mark. Having first opened in 1998 it's established itself solidly for over 20 years as one of London's top sushi restaurants maintaining its refreshing and simple menu throughout the years.
Resident Executive Chef and founder Masayuki Kikuchi hails from Hokkaido, where he trained for many years. His dishes can be sampled in both tasting and à-la-carte form, however it is also possible to park yourself at the sushi bar and sample pieces one bite at a time. It's absolutely worth visiting the restaurant during uni season from September to December when the menu centralises itself around the delicacy of the sea-urchin.
Kikuchi accepts both walk ins and bookings however if you want a seat at the counter its best to reserve beforehand.
---