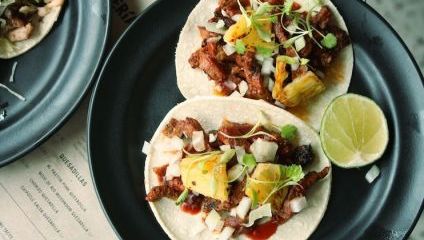 A street where London comes alive in all its colours and flavours
Westbourne Grove isn't just a stop on the tube, it's a street where London truly comes alive in all its colours and flavours. Running from Kensington Park Road in the west, it reaches all the way to Queensway, crossing the areas of Bayswater, Notting Hill and even the world-famous Portobello Road, it is a treasure trove for cuisines from all around the world. Here's your guide to eating well on this well-loved stretch of road.
---
L'Etoile - for coffee and pastries
L'Étoile salon du thé sits on the corner of Garway Road and Westbourne Grove. A French café with plenty of pastries and buckets of antique charm, the place is actually run by the charmante owner Maria, who hails from Portugal and is known for the convivialité she lends the place. There's even outdoor seating to watch the world go by on sunnier days.
73 Westbourne Grove, Bayswater, London W2 4UJ
---
Khan's - for curries and mocktails
Khan's palatial street front is only the beginning of the legendary décor the Indian restaurant is known for. Inside, columns designed to resemble palm trees with large hanging leaves dot the interior and vast mountain and ocean murals cover the walls, while you'll feel royal just walking through any of their marble arches. The mocktails with umbrellas and pineapple wedges will transport you straight to your happy place.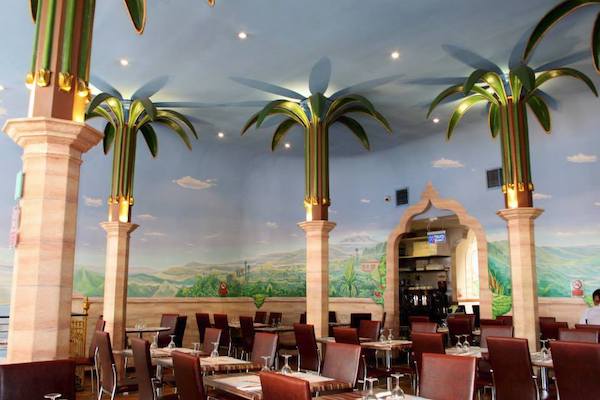 Image © Khan's restaurant via Facebook
13-15 Westbourne Grove, Bayswater, London W2 4UA
---
Taqueria - for tacos
Fancy spicing up your evening? Taqueria is the place to go. Featuring updated versions of trad Mexican dishes and a warm atmosphere, from tacos al pastor to tacos al plantain, there'll be something wrapped in corn for you no matter your taste. Just beware of going when ravenously hungry - this isn't a budget meal, but certainly a mouth-watering one.
141-145 Westbourne Grove, Notting Hill, London W11 2RS
---
Snowflake - for gelato
Snowflake can now be found in six locations across the capital, but the sleek and shiny Westbourne Grove location was the first, and some might say the best. Chef Paolo has been creating award-winning gelato flavours for nigh on 7 years now, from Almond to White Chocolate and Rosewater, and plenty in between. You can also add waffles or crepes to complement your cold-serve if you fancy a bigger bite.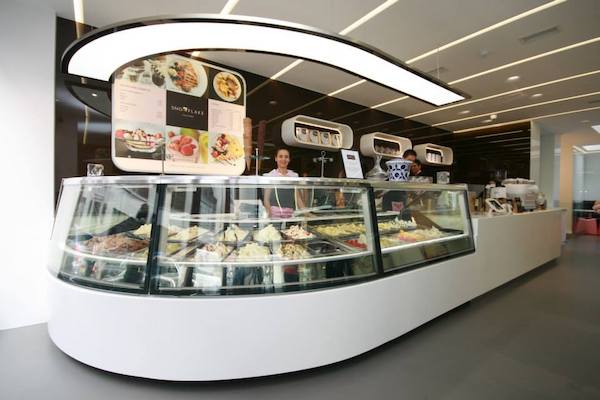 Image © Snowflake Luxury Gelato via Facebook
43 Westbourne Grove, Bayswater, London W2 4UA
---
You'll find queues around the block for Granger & Co. on the weekends, but it's worth it. Open for breakfast, lunch and dinner, their seasonal menu is always changing, always creative, and always delicious, from fluffy pancakes to creamy eggs and juicy burgers. The many vegetarian options are another asset - try the braised tofu if available.
175 Westbourne Grove, Notting Hill, London W11 2SB
Thank you to our lovely follower Vickie for providing us with some of these wonderful recommendations and inspiring us to delve into Westbourne Grove's range of eateries. If you've got a cultural tip-off worth sharing, let us know on our Twitter or Facebook!