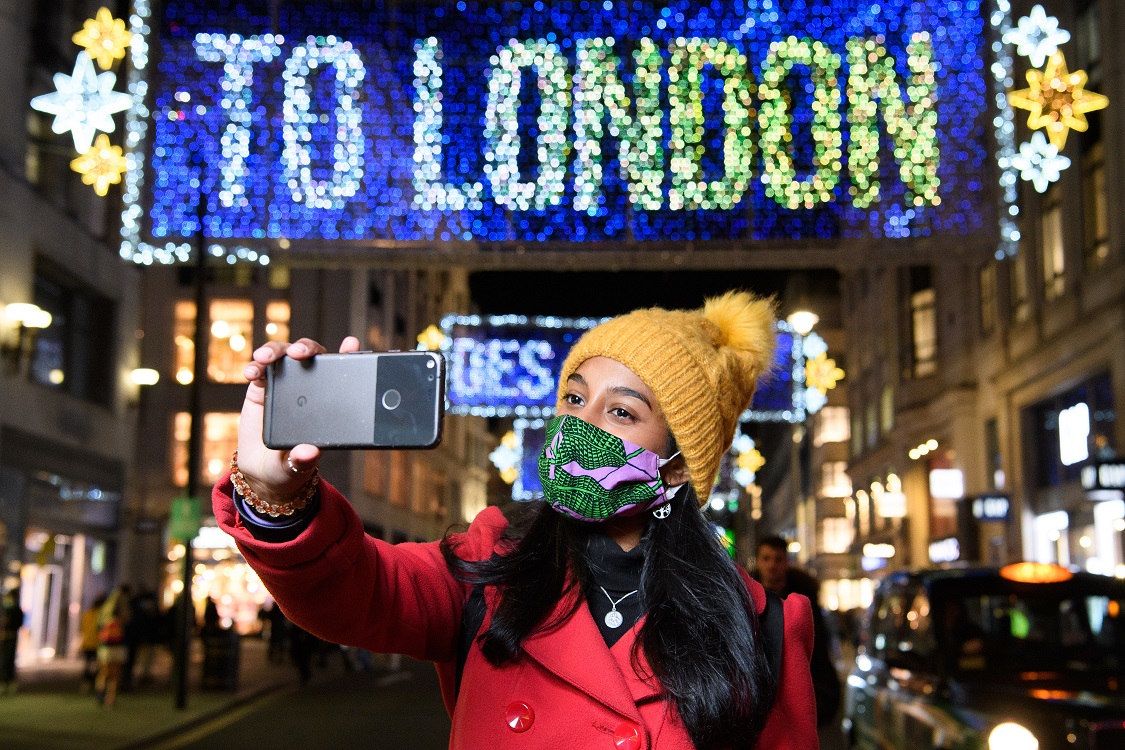 Dazzling displays to lift the spirits in the darkest days of winter.
If there's one tradition to brighten the bleak mid-winter gloom it's the spectacular illuminations that light up our squares, streets and gardens at this time of year. Wrap up warm, and head outdoors to enjoy some of London's best Christmas lights.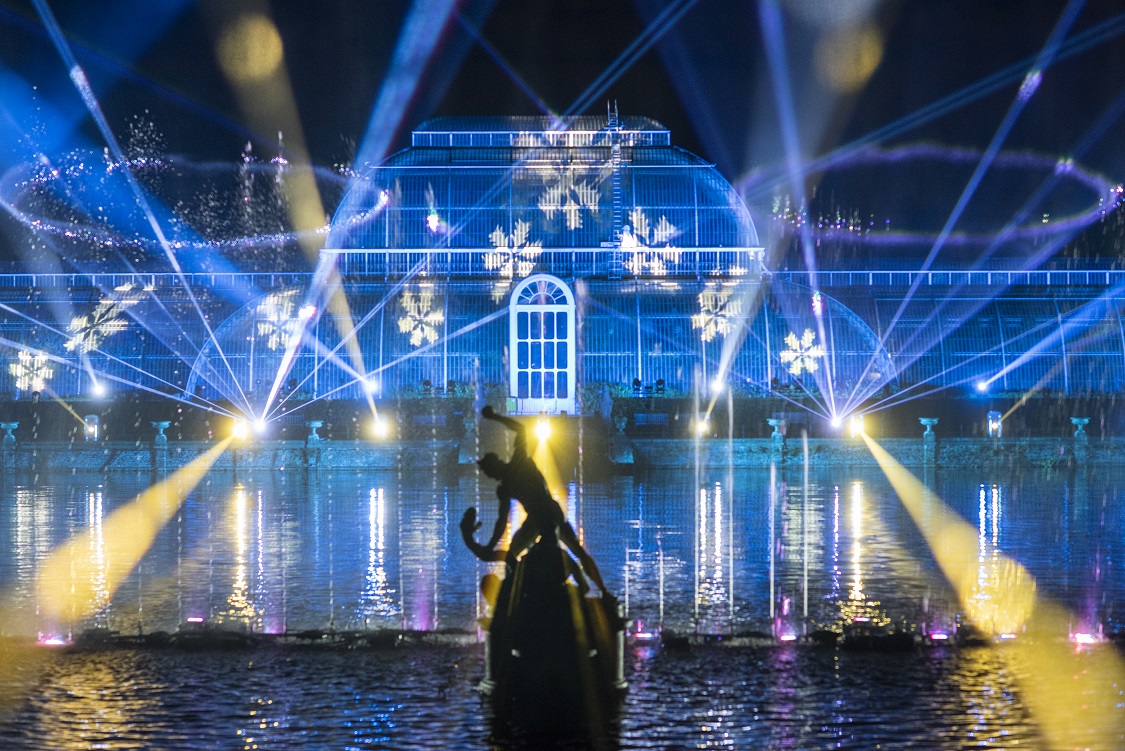 Christmas at Kew
As the daylight light fades, follow an enchanting winter trail through the Royal Botanic Gardens, complete with glittering tunnels, fiery sculptures, trees swathed in light, and a stunning Palm House Pond finale. With street-food vendors dotted along the route serving up festive fare including mulled wine and marshmallows and chestnuts to toast, this perennially popular event could warm the cockles of Scrooge himself.
---
Oxford Street
For many Londoners, the switching on of the Oxford Street Lights starts the official countdown to Christmas, and sparks a frenzy of Christmas shopping. Sadly, this year they lit up without the usual fanfare, but the West End is using these legendary illuminations to shine a spotlight on the nation's unsung heroes. Helpful neighbours, community volunteers, kind carers and frontline NHS staff - you can nominate your hero on the official website for a chance to see their name in lights above Oxford Street. A fitting festive celebration of the spirit of togetherness that has united us in 2020, and a sparkling display to lift the winter spirits.
---
Trafalgar Square Christmas Tree
Every Christmas since 1947 the City of Oslo has sent a giant Norwegian spruce to London as a gesture of friendship, and gratitude for British support during WW2: an act of Nordic generosity that even a pandemic cannot thwart. There won't be any carol singing this year, but the mighty illuminated tree will rise above Trafalgar Square, as it always does, as a positive symbol in these dark days.
---
Covent Garden
Christmas came early to the piazza this year, where 115,000 lights have been twinkling since 9 November and a 60ft Christmas tree shimmers in the night sky. Shops and stalls might be closed for now, but a wander round this picturesque neighbourhood - without the usual crowds, but sustained by takeaway food and drink from Covent Garden's many cafés, bars and restaurants - is guaranteed to get you feeling festive.
---
Canary Wharf
The annual winter festival has been postponed until 2021, but a specially curated collection of nine illuminated installations bring light and colour to Canary Wharf from 2 December. From poetry projections across Jubilee Park to geometric stars in Westferry Circus, Connected by Light features works by some of the UK's leading light artists, bringing a sense of calm and reflection.