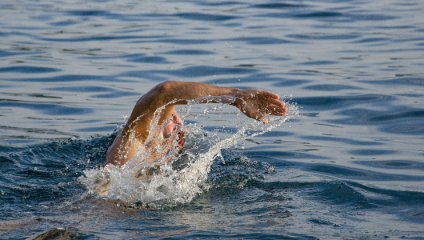 Where to be naked in London - a liberating guide from Culture Calling
Being naked is an amazing feeling - and learning to love the body you're in can be really valuable. But, we hear you ask, "where can I be naked in London?" Read on to find out.
Naked Swimming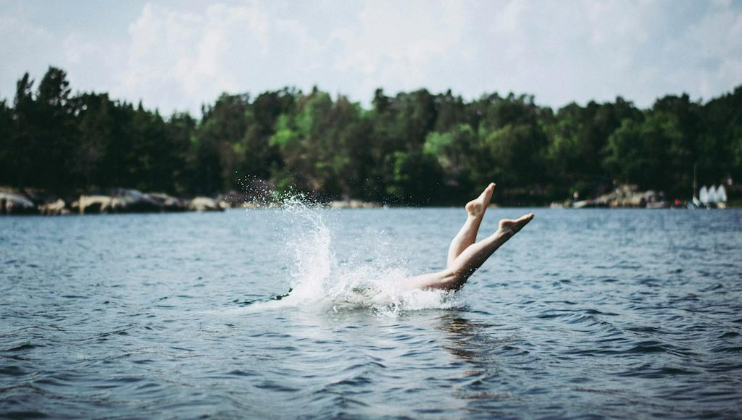 We need to be careful here because, officially, there is nowhere to go skinny dipping in London. However, if you are still seeking somewhere to swim naked then you'll want to seek out wild swimming areas, in quieter times, for best results. The feeling of natural water on bare skin is so therapeutic - and a bit of communal nudity has been known to occur in the women's only section of a certain famous North West London swimming spot… but you didn't hear that from us!
Naked Swimming can be found in the wilder open waters of London!
---
Naked Theatre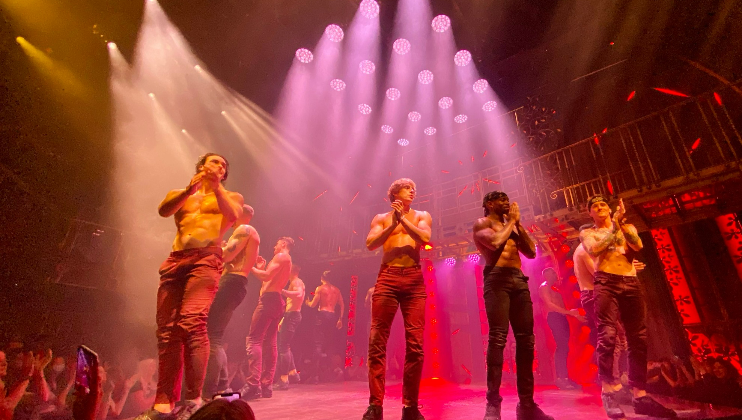 It can be a daunting prospect to be naked in London, so perhaps some inspiration will help. Magic Mike Live has been running for over three years now, and it's a simple formula. Beautiful male bodies, pumping music, incredible dance routines and cocktails for days. The action takes place all around you, throughout an audience who really are thrilled with all the nudity.
Magic Mike Live can be found at The Hippodrome Casino, WC2H 7JH
---
Naked Art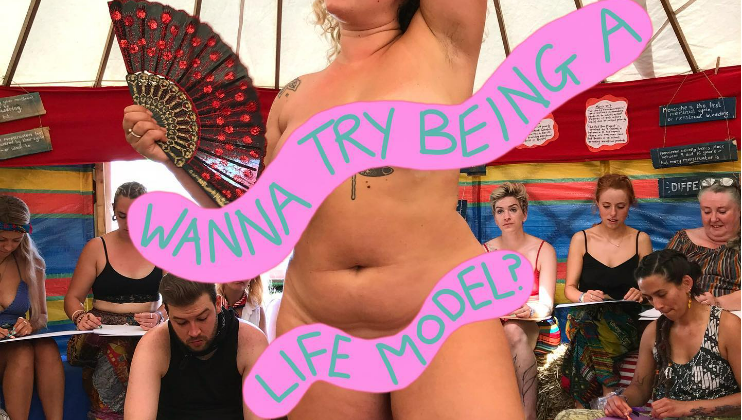 So now you're used to naked bodies, but you probably need to see more realistic examples. We're not all professional dancers - but we are all beautiful. Life drawing classes, and regular exposure to naked bodies, have a proven correlation with positive body image. London Drawing hold in-person classes almost every night of the week, while the amazing Anti-Diet Riot Club hold an online class every fourth Wednesday of the month.
London Drawing and Anti-Diet Riot Club hold regular events across the city and online.
---
Naked Bike Ride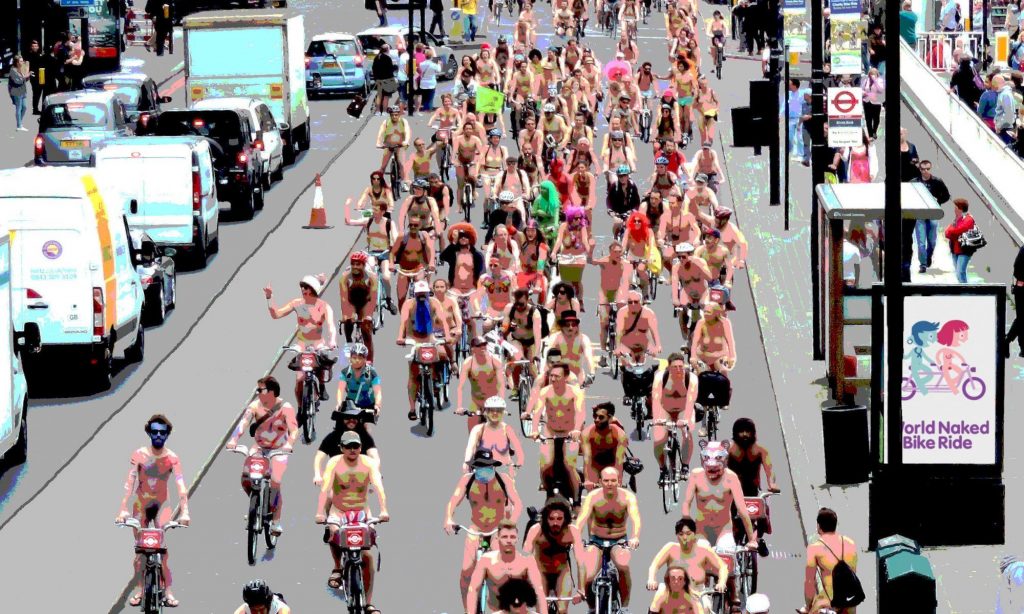 Taking place in hundreds of cities world wide, the London edition of the World Naked Bike Ride happens each year on the second Saturday in June. There's a choice of six different start points across London, and participation is completely free. Most locations even set up body painting areas to help you cover yourselves with inspiring "green" slogans. Just don't forget your sunscreen!
The World Naked Bike Ride London is on the second Saturday in June. Start point and time varies.
---
Naked Spa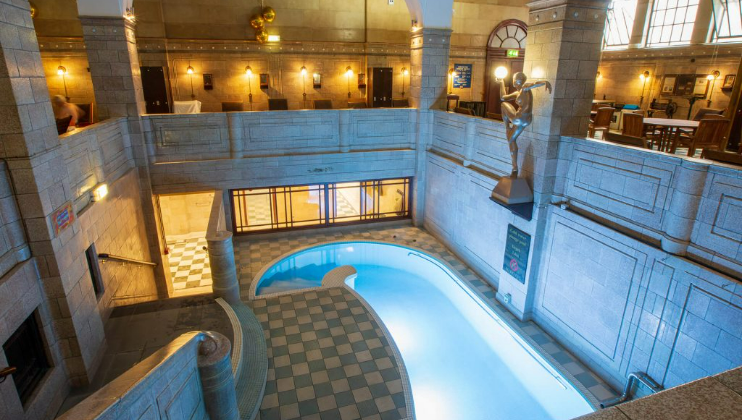 More commonly found in Europe, naked spas are unusual in the UK. However, if you're seeking an innocent, relaxing and positive experience of being naked in London try the Porchester Spa in Westminster. Monday-Saturday sees three all-male or all-female sessions apiece, where clothes are optional. The mixed session on Sundays require clothing. Luxury abounds in this famous naked spa in London.
Porchester Spa is located at Queensway, W2 5HS.
---